'The Bachelor' recap: Ben dumps bevy of blondes in The Bahamas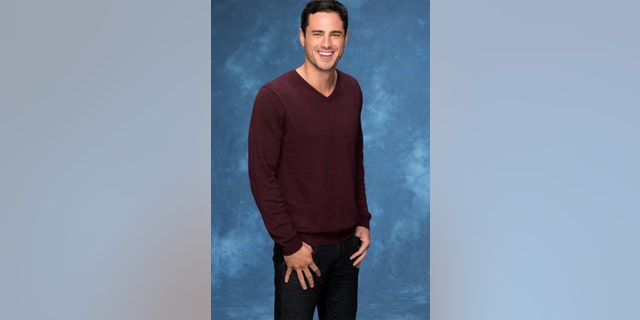 Monday night's episode of "The Bachelor" got complicated for Ben Higgins as he held two rose ceremonies and had to decide what to do with this season's mean girl.
First, in a continuation of last week's cliffhanger, fans saw Ben quizzing Olivia about why she wasn't playing nice with the other gals. Olivia explained there was a "target" on her back because Ben had often given her immunity roses, and said she wasn't interested in her rivals' silly pastimes such as painting their nails.
"I like reading books in my room…I want to talk smart things," she told Ben while tearing up. Ben kept her in the competition, eliminating Jennifer at the rose ceremony instead.
Then "The Bachelor" traveled to the Bahamas — but the islands were far from a paradise for one of the women.
After Caila was chosen for another one-on-one date with Ben, blonde Leah was upset because she had never received one, whining to the others, "I haven't gotten s---."
She then cried in her room, "There's no reason for me to be here. I look like a total fool" as cameras showed Caila and Ben cavorting in the ocean together. Over dinner, however, Caila told Ben she didn't know why she couldn't be vulnerable with him.
Still, Caila knew she was falling in love because, as she put it, "I feel understood when I'm with you ... I feel this is real happiness." Ben rewarded her with the date rose.
Angry Leah wound up on a group date in which the ladies saw a clan of wild pigs swimming. After they fed the pigs on the beach, Lauren B. stole Ben away for a private swim while Leah and Lauren H. commiserated about not getting any attention from him. Leah tearfully complained to Ben that she was the "group date groupie" and he asked her to make the best of things.
As tension rose on the beach, Emily and Olivia prepared for their two-on-one date with Ben and were warned by host Chris Harrison, "Two women, one rose. One stays, one goes."
Back at the group date, Leah poured out her venom to Ben, accusing apparent frontrunner Lauren B. of being a phony by acting differently around the other women than she did with him. Ben asked Lauren B. about it without mentioning Leah had been the tattletale.
Surprised, Lauren B. told Ben she'd been genuine and later sobbed to the others that someone had tried to sabotage her. Although Leah lied and claimed she hadn't singled her out to Ben, Lauren B. and the others correctly assumed she was the culprit.
And Leah wasn't done, boldly going to Ben's room to whine some more about her rival, saying that Lauren B. "doesn't care as much as she seems to…[she] seems catty." But Ben didn't buy it and turned the tables, telling Leah he was missing a connection with HER: "Something just doesn't feel right. I think it's best for us just to kind of say goodbye. I'll walk you out."
Heartbroken Leah said in confessional she hadn't seen it coming and added, "I think Ben is a fool for letting me go."
Ben obviously didn't think so as he went off on his next adventure, enjoying a speedboat ride and drinks on a windy beach with Olivia and Emily. Olivia shared some private time first and boasted to Ben that she was grounded, strong, confident, and intellectual.
"From the moment I met you, I knew that it was right. I'm in love with you," Olivia said and kissed Ben.
Soon, Emily stressed to Ben how much she wanted to continue the quest for his love. Ben picked up the rose and took Olivia on a walk down the beach while Emily was confused.
Ben told Olivia, who had declared her love, "I don't think I can replicate those feelings. It's not a place I can get to. Today, I can't give you this rose. I'm going to have to say goodbye."
Olivia nodded and said okay. Ben noted Olivia had made the best first impression, but his relationship with other women was further along. He walked back to Emily and gave her the rose as Olivia looked on, tormented.
"What I thought Ben wanted was everything that I am," Olivia said later through her tears. "But I guess not."
Emotionally exhausted, Ben canceled the cocktail party and went straight to the rose ceremony, during which he ditched another blonde, schoolteacher Lauren H., who cried on her way out, "I was starting to fall in love with him."
"The Bachelor" airs Mondays on ABC.