Teen Singer Records Holiday Tune for Charity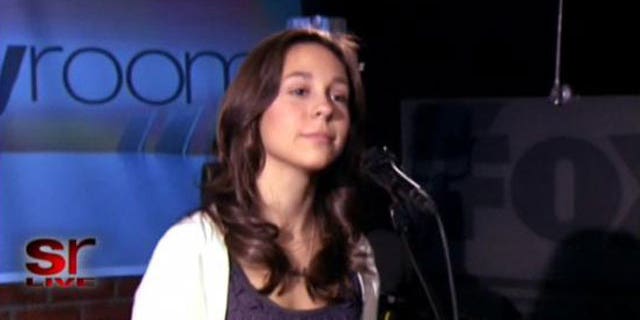 NEWYou can now listen to Fox News articles!
While most teenagers look forward to the holidays for a break from school and presents from mom and dad, one New Jersey girl is working hard to raise money for charity instead.
Fifteen-year-old singer Annalisa de Sena has released a recording of the original holiday song "There's Still Christmas" in an attempt to raise $100,000 for the Ronald McDonald House, which she says got her attention for donating money not only to help sick children, but their families as well.
As an aspiring pop singer and actress, de Sena thought it would be a great idea to record the holiday tune professionally and sell it for charity. The song was written by longtime family friend Steve Betts, who died of a brain tumor before she was born.
"My dad taught me the lyrics and I would always sing it for my family during the holidays," de Sena told FoxNews.com. "They would always cry and get so emotional about it, and so I decided to record it."
"If you analyze the lyrics, it's about how you can have really bad days, but there is still the joy of Christmas. It feels really great because not only is it a big step for me and will give me exposure for my career, but I am also giving back. That feels really good."
So far, de Sena has sold more than 100 copies of the song on her Web site, TheresStillChristmas.com, and is optimistic that she will meet her goal of raising $100,000 dollars.
"No matter how much money I raise, I'll be happy. It just feels good to give to such a great charity."
Click here to learn more about Annalisa and to download her recording of "There's Still Christmas."