Teen Choice Awards: It's Official - Teenagers Prefer Vampires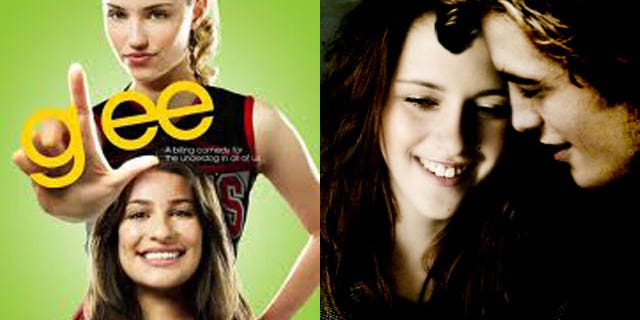 Maybe they should switch the name to the Vampire Choice Awards?
Bloodsuckers struck another vein at the Teen Choice Awards with "The Twilight Saga" ruling Sunday's ceremony with 12 wins, including choice fantasy movie and villain, while "The Vampire Diaries" sucked up seven surfboard-shaped trophies at the taped ceremony, which is scheduled to air Monday at 8 p.m. EDT on Fox.
"This is what this night is all about," said a gothed-out Katy Perry. "Vampires."
The goofy "California Girls" singer hosted the show with the male stars of "Glee." Besides going goth, her costume changes included donning hippie garb next to Kevin McHale, being crowned prom queen with prom king Chris Colfer, geeking out with Mark Salling and landing a split as a cheerleader alongside Cory Monteith.
"Tonight is my chance to go back to high school," said Perry, "although this time people actually like me."
Voters continued to really like "Twilight" stars Taylor Lautner and Robert Pattinson, who were present to accept their multiple awards, seemingly handed out like candy at the freewheeling ceremony. Of Pattinson's four wins, one was actually not related to the supernatural saga: choice drama movie actor for "Remember Me."
"It's great to win something outside of 'Twilight,"' said Pattinson.
Throughout the show, funnyman Ken Jeong of "Community" and the upcoming bloodsucker satire "Vampires Suck" lingered inside a coffin on the side of the stage at Universal Studios Hollywood's Gibson Amphitheatre. Jeong, dressed as his vampire character Daro, only eme interjected a grooving White. "If you think you're fitting in, think again, dear."
Before the ceremony, sweaty celebs strutted down a red carpet lined with wall gardens bursting with strawberries and other organic goodies. Also positioned along the carpet were fans -- the ones that circulate air, not obsessive screams -- powered by models pedaling exercise bikes to keep attendees feeling cool.