Ted Nugent to plead guilty to illegal black bear kill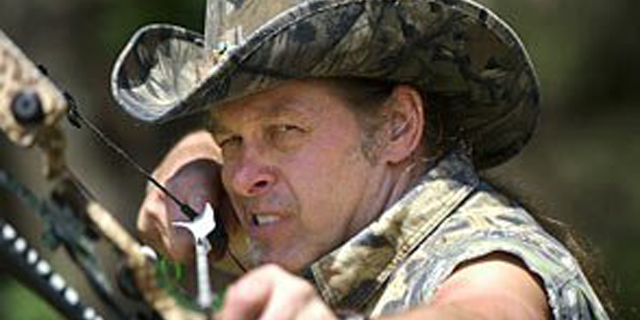 Rocker and gun rights advocate Ted Nugent was expected to plead guilty Tuesday to transporting a black bear he illegally killed in Alaska.
A plea agreement with federal prosecutors signed by Nugent says he illegally shot and killed the bear in May 2009 on Sukkwan Island in southeast Alaska after wounding another bear in a bow hunt. The bow incident counted toward a state seasonal limit of one bear.
Nugent was set to participate by telephone in Tuesday's U.S. District Court proceeding in the southeast Alaska town of Ketchikan, his lawyer said.
Nugent didn't know he was breaking the law, said his Anchorage attorney, Wayne Anthony Ross.
The agreement, filed in U.S. District Court last week, says Nugent knowingly possessed and transported the bear in misdemeanor violation of the Lacey Act.
According to the agreement, the hunt was filmed for Nugent's Outdoor Channel television show "Spirit of the Wild."
Nugent, who signed the document April 14, agreed to pay a $10,000 fine, according to the document, which says he also agreed to a two-year probation, including a special condition that he not hunt or fish in Alaska or Forest Service properties for one year. He also agreed to create a public service announcement that would be broadcast on his show every second week for one year, the document states.
Nugent also agreed to pay the state $600 for the bear that was taken illegally, according to the document.
A plea agreement would have to be approved by a judge.
Nugent briefly drew the attention of the Secret Service last week after he rallied support for Republican presidential candidate Mitt Romney and said of the Obama administration: "We need to ride into that battlefield and chop their heads off in November." His comments were made during a National Rifle Association meeting in St. Louis.