Taylor Swift's all-star backup band for Country Music Awards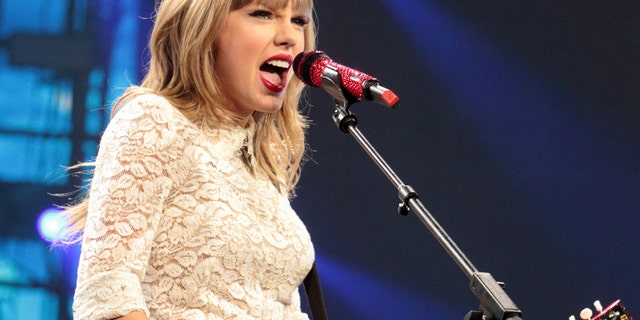 NASHVILLE, Tennessee – Taylor Swift has gathered an all-star band for her appearance on next month's Country Music Association Awards.
Swift will be joined by Alison Krauss, Vince Gill, Sam Bush, bassist Edgar Meyer and percussionist Eric Darken for a special version of her hit song "Red."
The 23-year-old singer is one of two top nominees with six nominations for the Nov. 6 awards. Carrie Underwood and Brad Paisley will co-host the ABC broadcast live from Nashville, Tenn.
No word on what Swift has planned for her group. In recent award show performances, she's played the Mad Hatter and led the viewer on a backstage tour.
All five nominees for top honor entertainer of the year -- Swift, Jason Aldean, Luke Bryan, Blake Shelton and George Strait -- will perform on the show this year.