Taylor Swift returns with natural curly hair to congratulate NBA MVP Russell Westbrook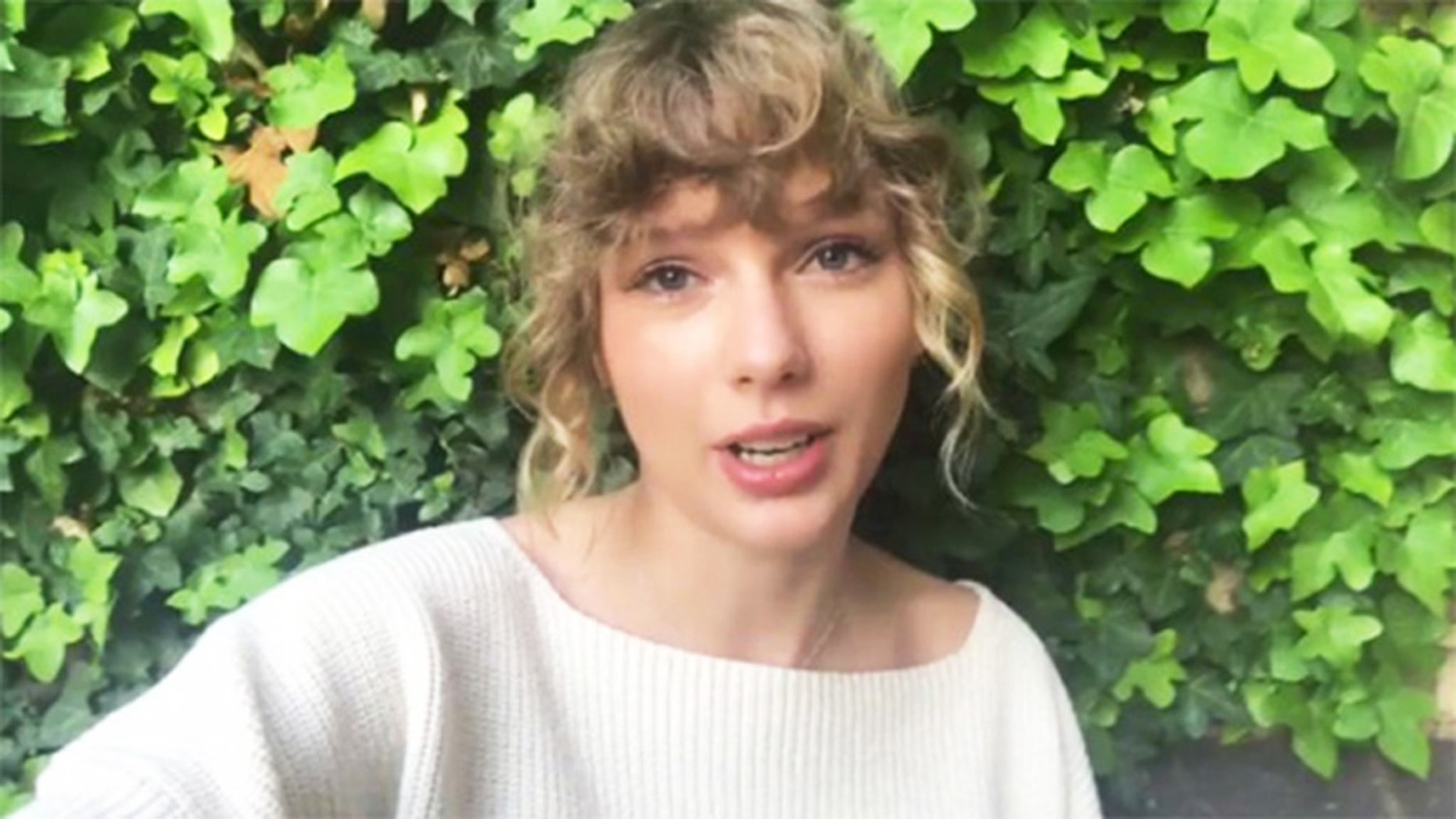 Taylor Swift has resurfaced sporting a different look that appears to be a return to her roots.
The pop superstar has mostly stayed off of social media for months but decided to return to congratulate NBA MVP Russell Westbrook, who won the NBA's Most Valuable Player award.
Fans immediately noticed Swift's hair had returned to its curly style, which is reminicent of the look she sported when she broke onto the music scene way back in 2004. Plus, the singer wore minimal makeup as she congratulated Westbrook.
The 28-year-old basketball player has previously shared he's a fan of Swift's music. People Magazine reported Westbrook has been posting videos singing along to Swift's music, as well as attending her concerts, since 2013.
"Russell, it's Taylor, remember? I was the one who taught you how to play basketball," the singer joked in a video posted on Oklahoma City Thunder's Twitter page late Monday night. "I remember the first time you beat me at basketball and I was very upset and you said, if you remember correctly, you said, 'You just have to "Shake it Off."'
"So essentially we have each other to thank for these careers, obviously. So that's why I'm part of your congratulations video because we go back, what, 20 years — actually that's a fake story and I wish it were the truth. You are amazing, you are the MVP, I am so happy for you. Sending you the biggest hug ever. Congratulations!"
These days, Swift has been keeping a low profile. Her last single "I Don't Wanna Live Forever" with Zayn Malik premiered in 2016 for the "Fifty Shades Darker" soundtrack. In March, she returned to Instagram to promote her friend Lorde's music. Then in May, she asked fans to check out Haim's latest song, "Want You Back."
Some fans have speculated Swift plans to make a big return once she has a new album to promote. Her friend Ed Sheeran previously hinted that may be at the end of the year.
"Taylor isn't going to be releasing until probably the end of this year — Christmas is the smartest time to release because that's when everyone buys records," the 26-year-old singer told BBC News in March.