Sylvester Stallone insults Bruce Willis via Twitter: Which celebs have the weirdest Twitter feuds?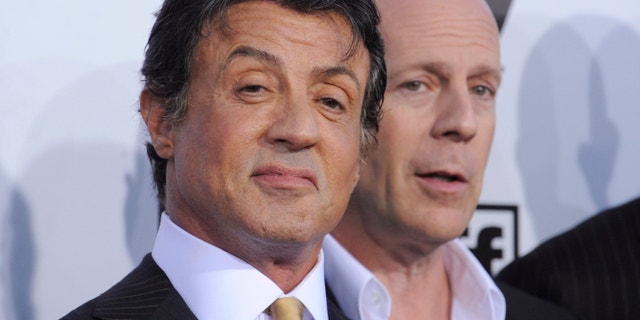 News broke that Harrison Ford would replace Bruce Willis in the upcoming "Expendables 3" film, and no one was happier to hear it than Sylvester Stallone.

The Italian Stallion took straight to Twitter to share his excitement. Well, now we know Stallone is not a fan of Willis, but he is a fan of the caps lock button.
SODAHEAD SLIDESHOW: Which celebs have the weirdest Twitter feuds?
Stallone is definitely not the first celebrity to call another celebrity out on Twitter. Amanda Bynes has started tons of feuds via Twitter by calling various celebrities "ugly."
And who can forget when Lindsay Lohan tweeted angrily at Dr. Phil after his interview with her mother, Dina Lohan, was a disaster?
John Mayer also had a big Twitter fight with Perez Hilton, and Chris Brown's tweets have caused drama between him and his ex-girlfriend Rihanna. Then there's Ice-T's feud with singer Aimee Mann, who Ice-T called "wack".
PHOTOS: See the latest celebrity pictures to hit the Internet.
Which stars have had the worst Twitter feud?