Sundance: Dick Cheney opens up in new documentary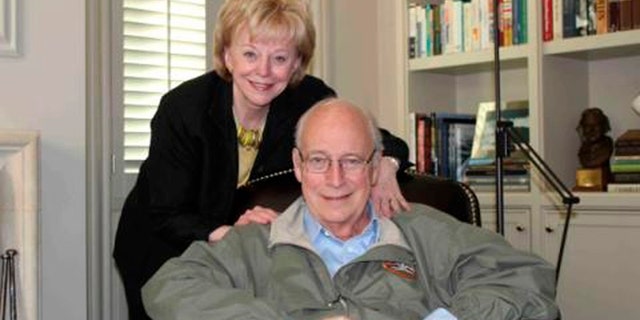 PARK CITY, Utah – He is one of the most powerful, the most controversial, game-changing vice presidents in American history.
And now, Oscar-nominated director R.J. Cutler - the man who broke Anna Wintour out of her shell in the movie "The September Issue" - has joined forces with fellow filmmaker Greg Finton to give Cheney the chance to address both his fans and foes.
"I interviewed (Dick Cheney) for four days, five hours a day, and he was incredibly generous with his time. Then on the fifth day he invited us to join him fly fishing. This is a man who is arguably the single most significant non-presidential figure this country has ever known. Obviously a polarizing figure, and given his extraordinary place in history, I thought it was a great opportunity to tell his story, whether you agree with him or not," Cutler told FOX411's Pop Tarts column ahead of Friday's Sundance premiere of "The World According to Dick Cheney."
"There haven't been many things written, or in film and television, that really put his voice at the center of the debate. That's what I wanted to do. Tell Dick Cheney's story with his voice, and its a story of a remarkable career of over forty years."
Featuring exclusive interviews with Cheney and those closest to him, including his longtime political ally Donald Rumsfeld, the documentary paints an intimate portrait of Cheney's personal and professional life, from being raised by Democratic parents, to his reaction to the Vietnam War protests, to his eight years a vice president, including the aftermath of 9/11, the infamous "Plame Gate" controversy, the investigation of Iraq's weapons of mass destruction and his falling out with President George W. Bush as their Oval Office run came to an end.
"One of things that will strike viewers, whether they agree with him or not, is that they will find many qualities that they want in their leaders: loyalty, patriotism, a fierce intellect and a great conviction and passion," Cutler told us.
And while Cheney had no restrictions regarding what questions could or couldn't be asked or what topics couldn't be explored for the film, there was just one area he declined to delve into: what his then-girlfriend and future wife Lynne said after he flunked out of Yale (twice) and acquired his second DUI.
"That's private," he said with a slight smile, adding that she definitely was not pleased.
"The World According to Dick Cheney" also addresses the hot button issue of CIA interrogation tactics and waterboarding of prisoners, which has gained resurgence in response to Kathryn Bigelow's Oscar-nominated "Zero Dark Thirty."
"Isolation in the cell or loud music. A face slap was allowed - it had to be open-handed. You could push them up against a wall. Certain things like that. Putting an individual on an incline, their head down lower than their feet, putting a towel on their face, and then pouring water slowly on the towel, it creates a sensation of drowning," Cheney says in the documentary.
But when asked whether he thought such an approach was torture and wrong, the 46th President stands firm.
"Are you going to trade the lives of a number of people because you want to preserve your honor? Or are you going to do your job, do what is required, your responsibility to safeguard America?" he responded.
The former vice president - who states that "integrity" is his greatest virtue and that he doesn't "spend much time thinking about (his) faults - makes no apologies for the decisions made in the quest to protect the United States and its citizens.
"If you want to be loved then you should go and be a movie star," he said simply.
"The World According to Dick Cheney" is scheduled to premiere on Showtime on March 15.