SUMMER OF '69: Woodstock festival marks 45th anniversary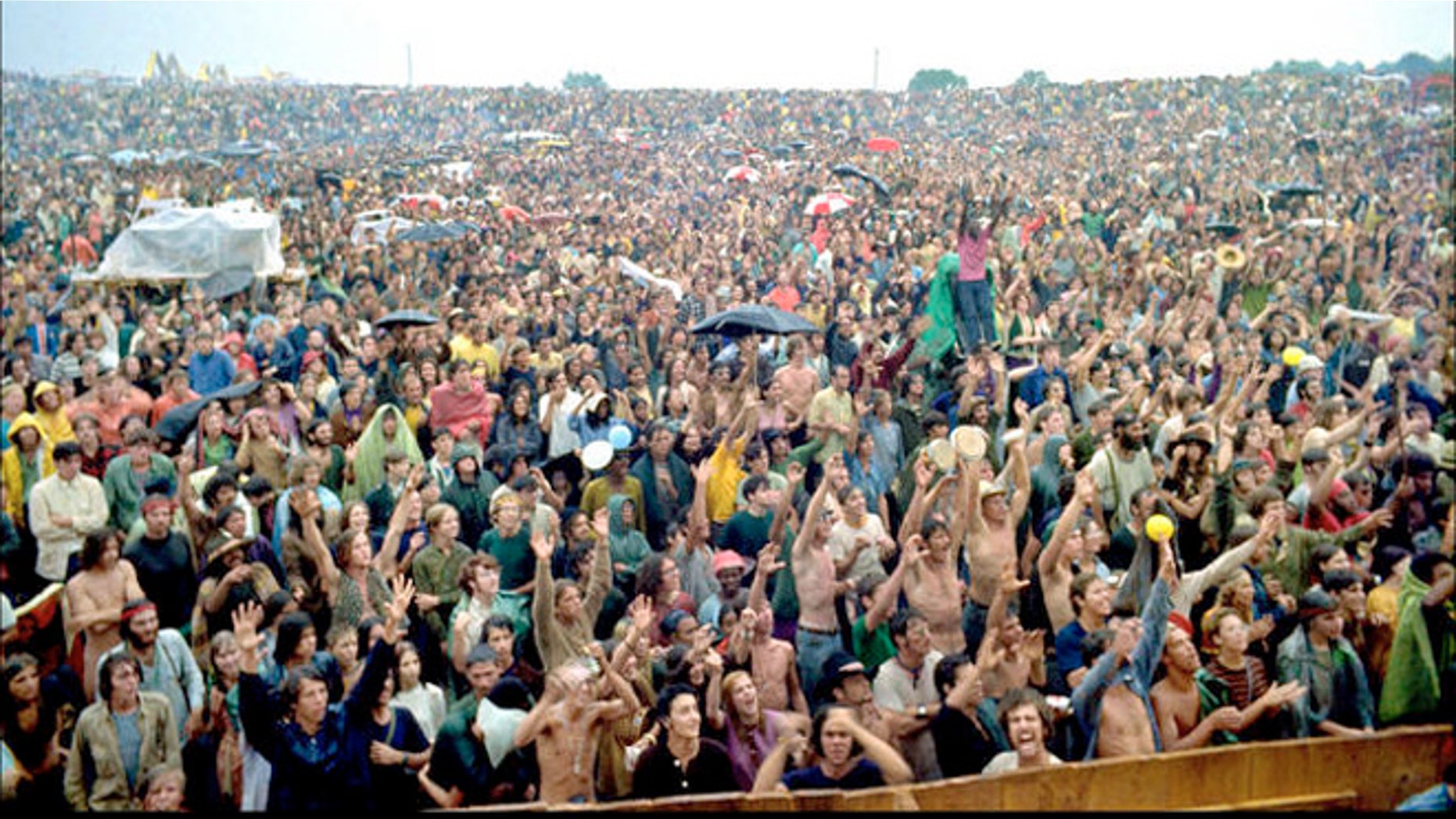 Forty-five years after some 500,000 people gathered on Max Yasgur's farm in New York's Sullivan County, the property's current owner is welcoming visitors to enjoy music, camping and other activities.
For three days in 1969, from Aug. 15-18, Bethel, N.Y., was site of the Woodstock Music and Art Fair – billed as "3 Days of Peace & Music" -- that showcased such talent at Joe Cocker, the Grateful Dead, Richie Havens, Joan Baez, Santana, Janis Joplin, The Who, Sha Na Na and Jimi Hendrix, among the myriad acts that took the stage.
In recalling her performance there for Forbes, Jefferson Airplane lead singer Grace Slick countered the cultural romanticism that surrounds Woodstock.
"Woodstock was basically a mess," she tells the magazine. "We really didn't get to see anybody. We were in a hotel and the roads were all clogged, so they sent a helicopter to pick us up and drop us backstage a half an hour before we were to go on."
"Woodstock was basically a mess."
The festival took place about a month after the U.S. sent a man to the moon, and as the Vietnam War was still raging.
Events held this weekend at the site include a "Hippie Thanksgiving" and a showing of the Academy Award-winning "Woodstock" documentary at the Bethel Woods Center for the Arts.
According to the Poughkeepsie Journal, Hugh Romney, known as Wavy Gravy, was working at Woodstock alongside fellow members of the Hog Farm commune. The group served food to the concertgoers and aided those whose LSD trips had gone bad.
Romney delivered famous stage announcements, the paper reported, including, "We must be in heaven, man!" which became a rallying cry for the festival.
Woodstock "was a miracle. It was the real jelly. There was an energy prevalent at Woodstock, and if you surrendered to it, you didn't need to sleep much, you could do amazing things. It would move you," he told the Journal.
Michael Lang, who staged Woodstock, told the Journal that he understands why the area is still a draw, nearly a half-century after the event.

"The thing that comes to mind is that it really represented a moment of hope in what was a very dark and tumultuous period, and sort of represented that around the world," said Lang, who also staged Woodstock anniversary concerts in 1994 and 1999. "I think that has been imprinted on us all. Woodstock has become synonymous with the possibility of a better world."
The Associated Press contributed to this report.