'Stranger Things' stars Natalia Dyer and Charlie Heaton dodge dating rumors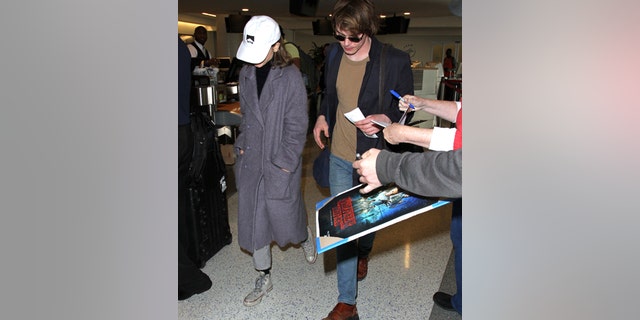 "Stranger Things" co-stars Natalia Dyer and Charlie Heaton have long been dodging rumors that they are dating.
And when TMZ caught up with the stars, their lips remained sealed.
Dyer gave a somewhat incoherant answer after she was asked what it's like when co-stars date.
PHOTOS: More Hollywood star pics
"Whether people are dating or hanging out, I think that our cast just is cool with each other. I mean, I won't speak for anybody else but it's been you know. We're all one big family," she told TMZ.
As for Heaton, he said, "Some people like to read into certain things."
The hit Netflix original series returns this Halloween.