'Stranger Things' star Sean Astin supports Corey Feldman's 'crusade'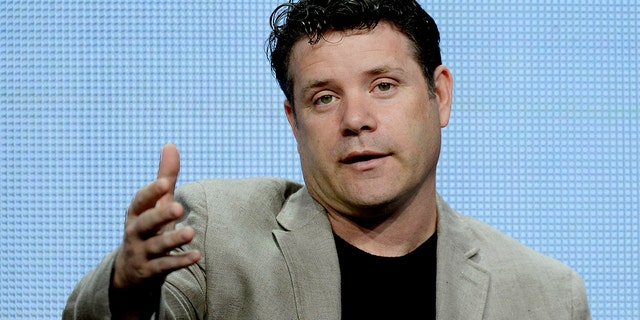 After making a splash among fans as Bob on Season 2 of "Stranger Things," Sean Astin is using his renewed moment in the spotlight to highlight the struggle of his friend, and former 'Goonies' co-star, Corey Feldman.
Just after it was revealed that the LAPD is no longer investigating claims made by Feldman, Astin appeared on SiriusXM's "Jim and Sam Show" where he was asked about the situation, including Feldman's recent effort to crowdfund a movie that will reveal an alleged prolific child pedophile ring operating in Hollywood.
Astin revealed he's been talking to Feldman a lot since he started his campaign to raise $10 million before naming the people involved with his case.
"There's a lot of issues to separate out, with that," Astin told the hosts. "First and foremost, is, he was abused as a child and that gives him an awful lot of room to express himself and develop himself. He's got his whole rationale, and he's been in so many interview lately, and he should speak for himself about how and why and who he talks about things. But I think it's unfolding well."
He continued saying, "I think he's legitimately opened himself up for criticism because of the overlap between personal gain and a crusade to help other people, but at the same time a lot of the people who support him, don't care. They want to see what he does, they want to see if he can actually help people."
Astin has previously opened up about the issue that Feldman is crusading for in a blog post on TwitLonger. It in, he commented on how he witnessed his co-star's downward spiral into drugs and alcohol and lamented the fact that he had precious little adult supervision when he was younger. However, he says that his support for his friend has its limits and does not come lightly.
"Corey can crusade. He is very good at crusading. He has my friendship and my loyalty. He has my support, not my blind support, but my reasoned, careful support," Astin wrote. "He has raised a couple hundred grand toward the movie he wants to make. I have no doubt that he will not shy away from depicting the deep pain and suffering, as well as the devious and horrifying tactics that pedophiles use to commit their crimes. If he knows of specific people and can leverage some legal position to stop evil from happening, God Bless him. I'm proud of Corey. But, I do not pledge blind fealty to my friend."