'Stranger Things' Season 2 breaks record for most tweeted about show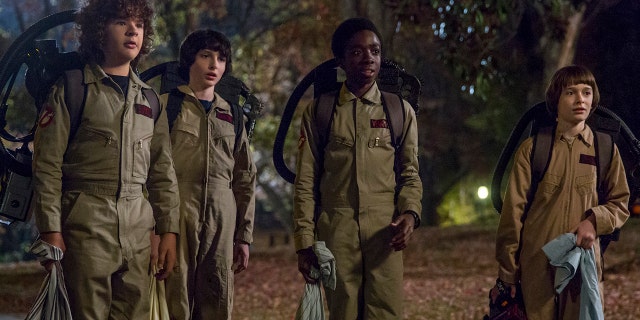 If you think Twitter has been over-saturated with "Stranger Things" content lately, you're not alone. According to data released by the site, the Netflix original series became the most tweeted about series following its Season 2 premiere.
According to data provided to Entertainment Weekly, "Stranger Things" has generated more than 3.7 million tweets in just three days. When the second season dropped at 12:00 a.m. Pacific Time on Oct. 27, it rapidly became the hottest topic on the social media site, peaking at 11 a.m. Eastern time the same day with a firestorm of tweets from fans.
Any who watches the show will not be surprised to learn that fans were the most eager to tweet about the character Eleven. After that, the outlet notes that Will, Steve, Hopper and Dustin made the popularity list in that order.
As Variety notes, "Stranger Things" isn't the first Netflix original series to generate record-breaking buzz on Twitter. Earlier this year, "13 Reasons Why" became the most-tweeted about show of 2017, but the outlet notes those numbers have not been updated since earlier this year, likely giving "Stranger Things" the new crown.
The news comes on the same day as the streaming service announced that it was pulling the plug on one of its earliest original series, "House of Cards." As previously reported, many quickly assumed that the Kevin Spacey-led series would be wrapping up after Season 6 due to recent allegations of sexual harassment. However, the decision was reportedly made months ago.