Steven Tyler and Joe Perry are 'each other's biggest supporters' despite clash over country music, filmmaker says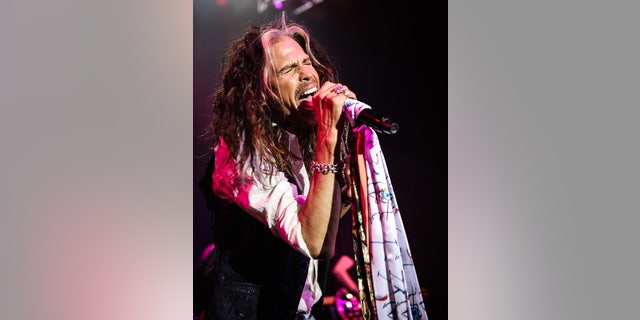 NEWYou can now listen to Fox News articles!
When Aerosmith frontman Steven Tyler released his first country album in 2016, many fans of the rock star were scratching their heads — and his longtime pal got it all on camera.
Filmmaker Casey Tebo, who first met the 70-year-old in 2004 and has directed two concert films and a music video for Aerosmith, now has chronicled Tyler's journey crossing over to country in the documentary "Steven Tyler: Out On a Limb."
Tebo told Fox News he wanted to explore how Tyler embraced the challenges of shifting gears, both as a solo performer and within a new genre of music.
He said it was Tyler's idea to capture some of his most intimate moments as a performer for audiences.
"I worked with him on and off for about over 10, 12 years," said Tebo. "It got to a point with Aerosmith where I've done everything you can do as a filmmaker… There was really nothing left for me to do.
"But he called me as he was embarking on this solo tour. He just said to come out and help him design the show. [And] I saw a side of him that I hadn't seen before. He was free of stress. It was just a different Steven from the guy I knew as a friend."
But not everyone welcomed Tyler's surprising new project, which materialized in his solo debut, "We're All Somebody From Somewhere," with open arms.
Back in 2016, Aerosmith lead guitarist Joe Perry told USA Today he wasn't buying into his longtime bandmate's move to country.
"Hey, if I didn't know him when I heard the song I'd go, 'It's OK, next,'" said Perry, 67. "I'm not going to say anything else about that."
"Steven is in Nashville doing whatever he's doing. He's got a bleeping rhinestone cowboy hat going 'yippee ki yay.' I don't know what else to say about that."
Tebo insisted Tyler wasn't fazed by his friend's criticism. In fact, he happily embraced Nashville as his home, where he could grow as an artist in a way he hadn't done before.
"I don't really put much stake in what those guys say about each other," explained Tebo. "I think if you put yourself in their shoes, to be in a relationship like that for 40 plus years, they've shared hundreds of millions of dollars and fans — all that stuff. There's going to be bickering and fighting. I really think Steven and Joe are probably each other's biggest supporters."
"[And] I think Nashville feels like home for Steven. He's a country boy. He's really into animals, motorcycles and some of that redneck-type stuff. I think in another life Steven would have probably been the type of guy that would have made moonshine. I think a city like Nashville is perfect for him."
And Tyler, a native New Yorker, was on to something.
Billboard revealed "We're All Somebody From Somewhere" skyrocketed to No. 1 on the Top Country Albums chart, selling 17,000 copies in its first week. And in the Billboard 200, it hit the No. 19 spot.
Tyler not only co-produced the solo effort and recorded it in Nashville, but he also co-wrote 12 of its 15 tracks. The first two singles, "Love Is Your Name" and "Red, White & You," peaked at Nos. 19 and 29 on Hot Country Songs, as well as Nos. 33 and 46 on Country Airplay.
Tebo said he wasn't surprised by the album's success.
"When I met him, he listened to a lot of country," he said. "He was obsessed with Alison Krauss. So I think it was a natural progression, as opposed to him doing a big band record or disco hits. This is music that's in his blood. And I think there's something about the people down here… It's different. It's a cliché, but there really is a Southern charm here."
But the documentary was not solely about Tyler pursuing the country music world. The film addressed that, over the years, the rocker developed a questionable reputation for being "a fake friend."
Tebo said he's proud to be Tyler's friend and wouldn't have it any other way.
"I did a show with Stevie Nicks from Fleetwood Mac about three years ago," he explained. "And before I worked with her, somebody said, 'Good luck, she's terrible. She's mean.' And it couldn't have been further from the truth. She was the sweetest person I've ever met.
"And I think when you work for someone like Stevie Nicks or Steven Tyler and you're not completely honest because you're intimidated, that can get in the way of whatever your potential relationship would be."
Tebo revealed the secret behind the lasting relationship with Tyler has been honesty from Day One.
"I botched a huge live show in Paris," he recalled. "This was probably like 2007. And he and Joe called me to a hotel room later to talk about it. I walked in and they said, 'What happened?' I could have said, 'Well, we're in France and the equipment is in French and the cameraman didn't hear me.' — I didn't.
"I looked at them in the eye and said, 'I completely messed up the show.' And they were like, 'Alright, we'll see you tomorrow.' If you can't be completely honest with someone like that, who can see through all the bulls---t, then it's not going to go well for you."
It's unknown whether "We're All Somebody From Somewhere," will be Tyler's first and last country effort. But Tebo insisted Tyler is eager to do what he does best — entertain.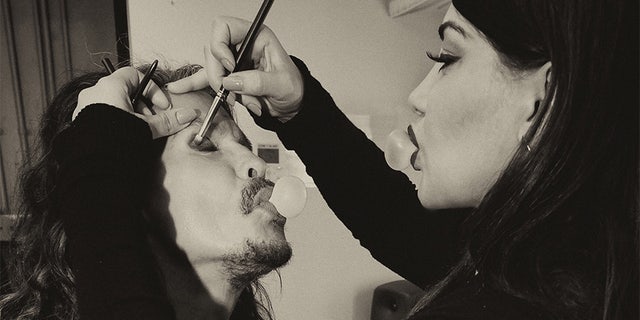 "I think he's doing a great job of accepting he's getting older and doing this other music," said Tebo. "He's just going to continue what he's been doing all along."
"Steven Tyler: Out On a Limb" is currently available on VOD and Digital HD.