Steve Martin deletes Twitter tribute to Carrie Fisher after backlash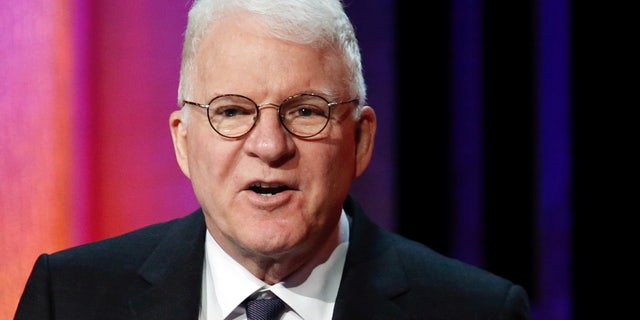 Steve Martin received backlash for a tribute he paid to Carrie Fisher on Twitter.
On Tuesday, the comic wrote in a since-deleted tweet, "When I was a young man, Carrie Fisher was the most beautiful creature I had ever seen. She turned out to be witty and bright as well."
Media outlets and fans immediately turned on the comedian saying Martin's tweet had a sexist undertone.
However, many fans came to Martin's defense saying backlash over his tweet was uncalled for including a Twitter user who screengrabbed the post.
Here's Steve Martin's fine little tweet praising Carrie Fisher that some grumps pressured him to delete. pic.twitter.com/A1W5qYkdwI

— Capitalics (@Capitalics) December 28, 2016
I'm going to be pissed off all day because people bullied Steve Martin into deleting a tweet about his friend, Carrie Fisher.

— New Years Desolation (@BloatedCarcass) December 28, 2016
#SteveMartin tweet about #CarrieFisher
Am I missing something?
What is the squak about?
Sounded lovely to me

— deplorable MOM (@GiglioMarilyn) December 28, 2016
If you were upset by Steve Martin's tweet about Carrie Fisher, congratulations! You are officially addicted to outrage.

Now, seek help.

— Peter Cook (@_Peter_Cook) December 28, 2016
Was Steve Martin's tweet about Carrie Fisher offensive? Absolutely not. Not in the slightest.

— Ezinne (@nilegirl) December 28, 2016
A rep for Martin did not immediately return FOX411's request for comment.
Cinnabon also faced criticism for a tweet they sent out saying, "RIP Carrie Fisher, you'll always have the best buns in the galaxy." They deleted their tweet.
During her life, Fisher was outspoken about rampant sexism and ageism in Hollywood. In 2015, the actress addressed critics who objectified her appearance.