Stephen Colbert discusses Louis C.K. allegations: 'I feel dumb'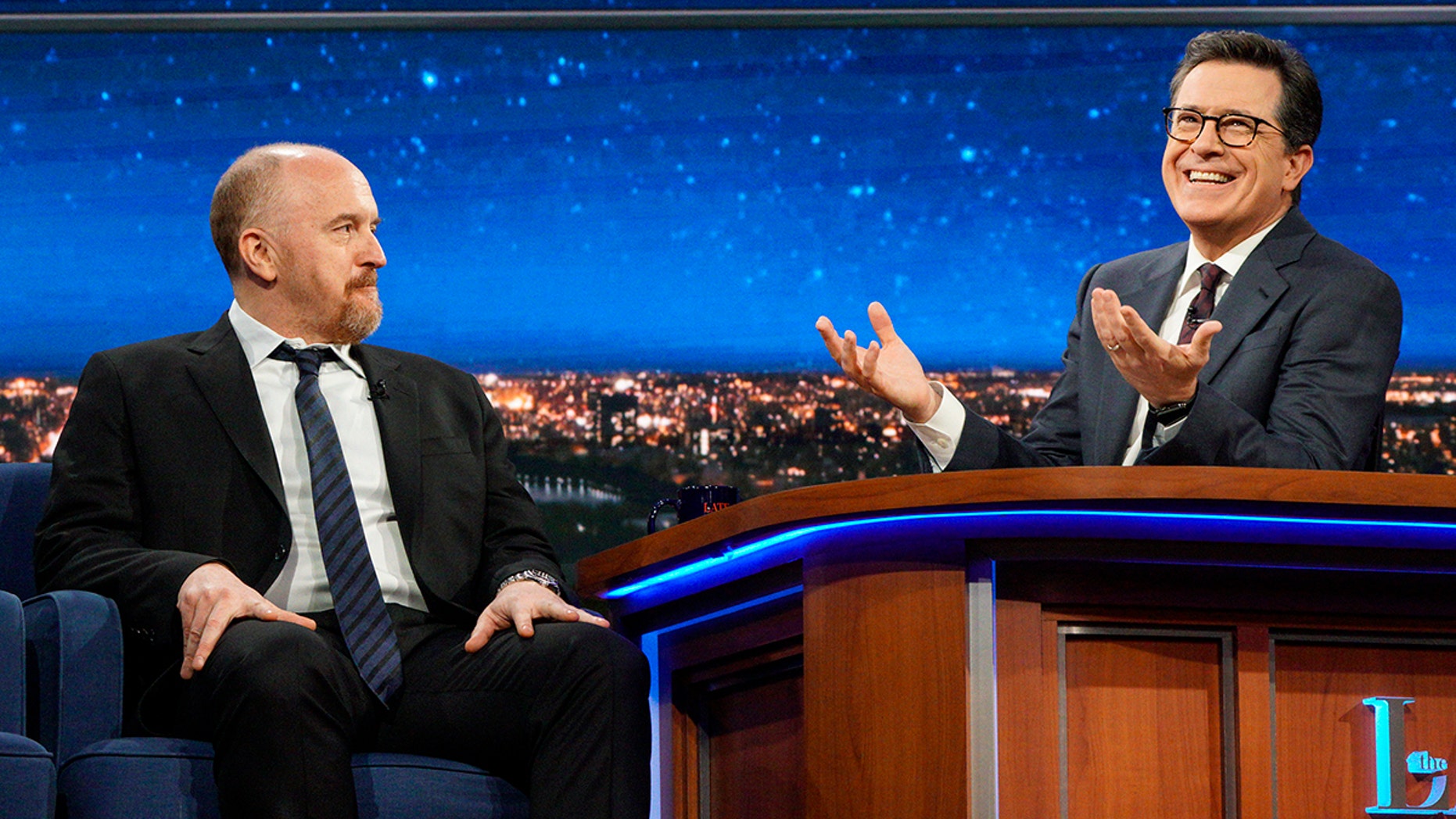 Stephen Colbert hasn't had a lot to say about the recent allegations against his longtime friend Louis C.K. to date. However, he briefly touched upon the now disgraced comedian's sexual harassment allegations during an event on Saturday.
Colbert was hosting this year's guest of honor at the Montclair Film Festival, Samantha Bee, when the topic turned to C.K. and the conversations surrounding sexual assault in Hollywood.
"I feel dumb... I'm not surprised that men are bad but… I didn't know about Louis C.K.," he told Bee and the crowd, per Deadline. "I didn't even know about Cosby! And that's dumb."
Colbert had a unique experience when the New York Times published a story about the comedian being accused of sexual misconduct by at least five women. C.K. later admitted that the accusations were true. Colbert not only worked with C.K. in the past, but was scheduled to interview him on "The Late Show" the day after the report surfaced.
"For those of you tuning in to see my interview with Louis C.K. tonight, I have some bad news. Then I have some really bad news," he joked at the time. "Louis canceled his appearance here tonight because The New York Times broke this story today."
Other than that, Colbert hasn't had much to say about his comic friend's recent public shaming until Saturday. Speaking to Bee, he confessed that he was planning to ask C.K. about the rumors, only for them to be revealed as true before he could.
"The way I was going to approach talking to him about this subject, which I knew he didn't want to talk about, was people in the movie talk about rumors of sexual impropriety by one of the characters. At like minute 42, one of the characters says 'Can you separate the artist from the rumors about him?' How would you answer that question? That was going to be my tack," Colbert told the audience, per Vanity Fair.
Colbert's working relationship with C.K. dates back to 1996. He was the head writer on the short-lived "The Dana Carvey Show" and gave Colbert one of his first big jobs on the writing staff.