Stars rally around liberal James Gunn after offensive tweets, unlike reaction to Trump-supporting Roseanne Barr
The cast of Marvel's "Guardians of the Galaxy" released a statement on Monday in support of embattled director James Gunn, and though his A-list pals criticized his tweets that joked about rape and pedophilia, they ultimately rallied around him.
Gunn's experience is in sharp contrast to the way the colleagues of Roseanne Barr behaved when she made her own offensive remarks on social media.
Media Research Center Vice President Dan Gainor told Fox News that it's "frustrating" to see that the Guardians have gone from "protecting us from evil to rationalizing" it. Gainor pointed out that Barr is an outspoken conservative while Gunn is liberal.
"We get to watch Hollywood line up to guard director James Gunn over his pedophilia comments, while coworkers scurried away from Roseanne like she was radioactive. The world is very forgiving -- but only if you are a liberal in Hollywood," Gainor said.
Gunn was recently fired from helming the third installment in the Disney franchise after offensive tweets he wrote several years ago resurfaced. Chris Pratt, Zoe Saldana, Dave Bautista, Karen Gillan, Bradley Cooper, Sean Gunn, Vin Diesel, Pom Klementeiff and Michael Rooker all signed an open letter addressing the issue and calling for Gunn to be reinstated as the film's director.
"We get to watch Hollywood line up to guard director James Gunn over his pedophilia comments, while coworkers scurried away from Roseanne like she was radioactive."
Meanwhile, the Disney-owned ABC canceled "Roseanne" after the pro-Trump comedian tweeted a racist remark about former President Obama's aide Valerie Jarrett. While Gunn's colleagues have come to his defense, Barr's co-stars Sara Gilbert, Michael Fishman and Emma Kenney expressed her disappointment in the comedian's tweet.
ABC is launching a spinoff series "The Conners" which will feature the family from Lanford, Ill. minus the title character that made them famous, Roseanne. Cast members Gilbert, John Goodman, Laurie Metcalf, Lecy Goranson and Michael Fishman are set to reprise their roles. There has not been a public show of support for Barr.
Conservative strategist Chris Barron told Fox News it is "truly bizarre hill to die on" for "Guardians of the Galaxy" stars because of the inconsistency in reactions regarding Gunn and Barr.
"The same liberals who demanded Roseanne's head on a stake for a single tweet and who have sought to punish conservatives everywhere, now suddenly are worried about Gunn being fired for hundreds of vile tweets. Claiming they were all 'jokes'. Going forward the left needs to decide if words matter or not," Barron said.
If Gunn is eventually brought back to Disney, political comedian Tim Young thinks it would indicate a clear double standard as Barr was fired by the same company for an offensive tweet that was deemed racist, and her cast mates are creating a spinoff that doesn't include the embattled actress.
"I would hope that [the Gunn situation] shows a change and that people realize that ending someone's career for not being politically correct or dropping a bad joke is the wrong thing to do," Young told Fox News.
Disney did not immediately respond when asked if it would consider rehiring Gunn.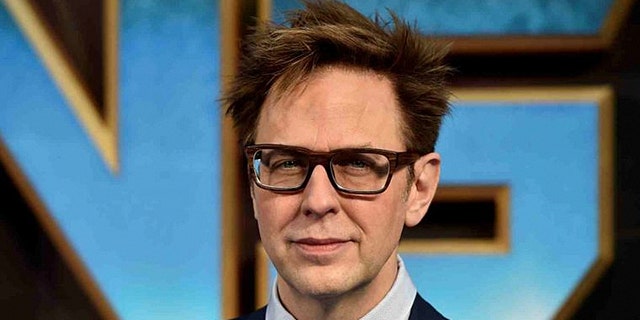 Conservative commentator Ben Shapiro noted Gunn's old messages were terrible but "nobody has surfaced any serious allegations that Gunn is actually a pedophile" despite his lewd comments. Shapiro said nobody's career should be ruined over past tweets.
However, Shapiro doesn't think the situation would be playing out the same way if Gunn didn't have liberal political views.
"Every Hollywood cause is generally complete with calls for boycotts and career-targeting for those who are politically disapproved," Shapiro wrote. "Hollywood is rife with discrimination against conservatives… and members of the Hollywood community haven't been shy about excising those who don't agree with them on cultural grounds."
The statement from Gunn's castmates highlighted the lack of due process Gunn received before his firing, noting that the political atmosphere in America has brought the world down a unique rabbit hole of sensitivity to past remarks.
"We are not here to defend his jokes of many years ago but rather to share our experience having spent many years together on set making 'Guardians of the Galaxy' 1 and 2," the letter signed by "Guardian of the Galaxy" stars stated. "The character he has shown in the wake of his firing is consistent with the man he was every day on set, and his apology, now and from years ago when first addressing these remarks, we believe is from the heart, a heart we all know, trust and love."
Gunn's past tweets were dug up last week by critics who oppose his political beliefs and discovered his feed was a treasure trove of offensive remarks regarding sex with minors, rape, jokes about the attacks of Sept. 11, 2001, AIDS and the holocaust. One of the now-deleted tweets said, "I like when little boys touch me in my silly place."
Another message read: "The best thing about being raped is when you're done being raped and it's like 'whew this feels great, not being raped!'"
Gunn apologized for the tweets from 2008-2011.
"I have regretted them for many years since — not just because they were stupid, not at all funny, wildly insensitive, and certainly not provocative like I had hoped, but also because they don't reflect the person I am today or have been for some time," Gunn said in a statement. "Regardless of how much time has passed, I understand and accept the business decisions taken today. Even these many years later, I take full responsibility for the way I conducted myself then."
Roseanne Barr likened President Obama's African-American aide Valerie Jarret to a character from "Planet of the Apes" in a late-night tweet. She apologized and called her joke "egregious and unforgivable" and claimed she begged ABC to let her go on an apology tour to explain her Jarrett comment.
"Instead what happened was about 40 minutes after that my show was canceled before even one advertiser pulled out and I was labeled a racist. Why, you ask? Well, the answer is simple. It's because I voted for Donald Trump and that is not allowed in Hollywood," Barr said.