'Star Trek Discovery' influenced by Trump election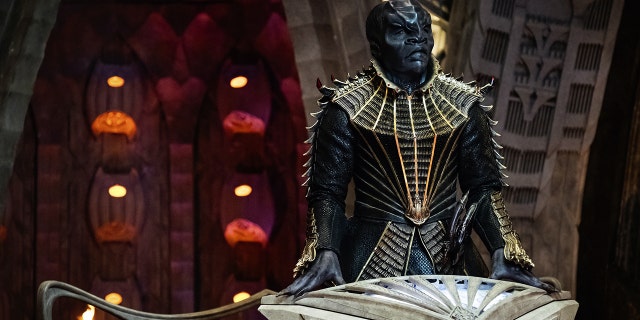 NEWYou can now listen to Fox News articles!
As fans of the franchise will know, "Star Trek" has never been a series to shy away from political allegories. It seems that the upcoming new installment in the franchise, "Star Trek Discovery," will be no exception.
Speaking to Entertainment Weekly, showrunner Aaron Harbert revealed that the 2016 election was fresh in their minds during development of the CBS All Access series, and that it shows in the overall themes that it tackles.
"The Klingons are going to help us really look at certain sides of ourselves and our country. Isolationism is a big theme. Racial purity is a big theme. The Klingons are not the enemy, but they do have a different view on things," he says. "It raises big questions: Should we let people in? Do we want to change? There's also the question of just because you reach your hand out to someone, do they have to take it? Sometimes, they don't want to take it. It's been interesting to see how the times have become more of a mirror than we even thought they were going to be."
Harbert went on to explain that, somewhat inadvertently, the show's later episodes of the first season will mirror a lot of what is happening with the current tense relations between the United States and North Korea.
The new series will take place ten years before the original adventures of Kirk and Spock. It has been said to deal heavily with early relations between humanity and other races like Klingons. It was previously reported that the Klingons would get an original redesign for the prequel series, and star Sonequa Martin-Green appeared on "The Late Show With Stephen Colbert" where fans got a look at one of these Klingons in action.