Stan Lee, 95, 'feeling great' after return from LA hospital
NEWYou can now listen to Fox News articles!
After being rushed to a hospital Wednesday night, legendary comic book artist Stan Lee confirmed Thursday that he was back home and doing well.
"All I really want to do is tell you that I'm feeling great," Lee told KABC-TV in Los Angeles.
"I'm glad I spent that evening in the hospital. It did me a lot of good. It probably did my fans a lot of good. It kept me off their backs for the evening. But I'm feeling good now and I can't wait to get in there and tangle with all the competition."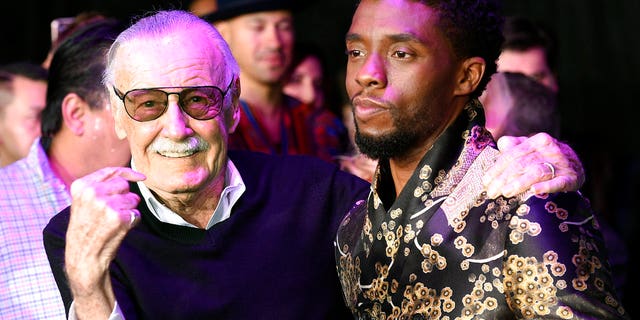 The 95-year-old had been rushed to Cedars-Sinai Medical Center in Los Angeles on Wednesday after having shortness of breath and an irregular heartbeat, TMZ reported Thursday.
A day earlier, Lee appeared to be in good spirits as he attended the premiere of Marvel's "Black Panther" movie, but has faced reports of poor health in the past.
The co-creator of Marvel canceled appearances at Salt Lake City Comic Con and Big Apple Comic Con last year, reportedly due to health issues.
In March 2017, Lee took to Facebook to write that he had "Been feeling almost back up to snuff. So time to send out the battle cry: EXCELSIOR!" — his oft-used catchphrase.
The Marvel magnate recently made headlines after being accused of sexual harassment by nurses who take care of him at his home in Los Angeles.
According to a January report by the Daily Mail, nurses alleged Lee repeatedly groped and harassed them, asked for oral sex while showering and would walk around naked.
Lee denied the allegations, according to a statement from his rep published by the Mail, and "intends to fight to protect his stellar good name and impeccable character."
Lee, a U.S. Army veteran, "is celebrated as the creative tour de force behind Marvel's Silver Age," according to Marvel's website, and is "the co-creator of beloved characters like Spider-Man, the Fantastic Four, Hulk, Thor and the X-Men."