Special Ceremony for Thalia's Mother at Ferncliff Cementary Brings Tragic Drama to a Close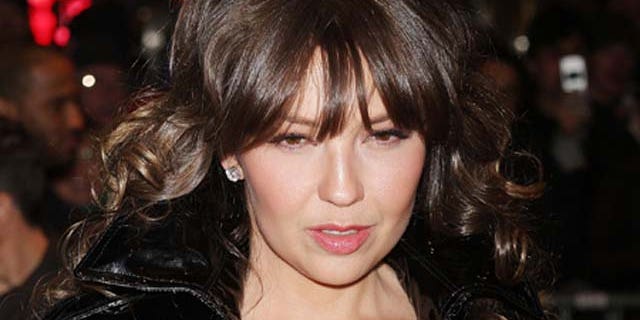 Singer/songwriter Thalía and actress Laura Zapata laid their mother Yolanda Miranda Mange to rest following a special ceremony at Ferncliff Cemetery in New York, PeopleenEspanol.com reported.
Miranda died suddenly last week. She was 76 years old.
[CORRECTION: Due to an error by another publication, a previous version of this story misstated where Yolanda Miranda's funeral was held. Fox News Latino regrets the error]
One of pop star's sister, Ernestina Sodi, wed politician Mauricio Camps right after the funeral in Mexico.
The groom's sister came out publicly to defend the decision to go ahead with the wedding on Univision, saying how "love was triumphant over death." The station did not identify her.
"The ceremony was incredibly emotional because of the circumstances surrounding them," she said to the press, as reporters huddled around her. "They are very happy and very much in love."
Thalía and her four sisters were in attendance. Thalía and sister Laura had allegedly been feuding for years, and had not been on speaking terms. But Miranda's death brought them together again.
"It's been a very sad reconciliation," Zapata said with tears in her eyes, according to Univision. "It's unfortunate this is how it had to happen."
Thalía, who is eight months pregnant, traveled with her husband, Sony music executive Tommy Mottola.
She shared her grief with her Twitter followers who, in turn, expressed their condolences.
"Today is the hardest day of them all," Thalía posted Wednesday. "My family and I ask that you keep us in your prayers or in your thoughts filled with light and love for our mother."
"With much pain we said our last goodbye to Yolanda Miranda Mange," she added.
"We fulfilled her wishes; to unite in love and leave her mortal remains in the city of New York," she continued Friday. "We are very grateful to all of our family members, friends, acquaintances, for their support, affection and discretion that you have brought to the family in this very hard time. Eva, Laura, Federica, Gabriela, Ernestina, and Thalía."
You can reach Alexandra Gratereaux: Alexandra.Gratereaux@foxnewslatino.com
or via twitter: @GalexLatino
Follow us on twitter.com/foxnewslatino
Like us at facebook.com/foxnewslatino