Southern Poverty Law Center apologizes after painting journalists as fascists in retracted article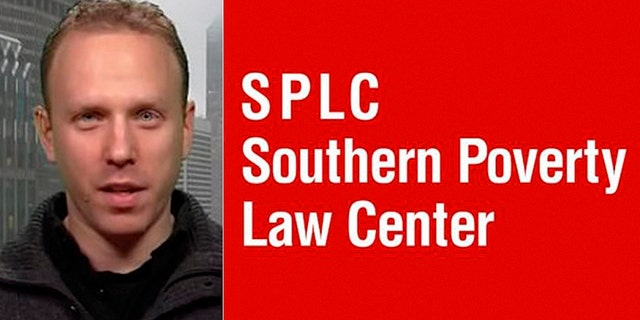 The controversial, far-left Southern Poverty Law Center was forced to retract and apologize for an article that falsely asserted several reporters were enabling white supremacists and Russia while labeling them as fascists and racists.
The SPLC on March 9 published the misleading article by Alexander Reid Ross headlined, "The multipolar spin: how fascists operationalize left-wing resentment." The story attempted to frame progressive journalists as pawns being used by the alt-right and made dangerous accusations in an attempt to fit its narrative.
The convoluted 2,500-plus word article was removed the following day after journalist Max Blumenthal, who was named in the article, expressed concern that he was falsely portrayed as some sort of Russian surrogate in what he called a lie-filled piece of innuendo.
"Some believe the article was just badly written and sourced, factually incorrect, and perhaps, not vetted or edited," BuzzFeed's Talal Ansari wrote. "The article attempted to explain how the rise of conspiracy theories surrounding conflicts like Syria have turned traditional 'leftists' to do the bidding of 'fascist' agendas."
The SPLC published a lengthy explanation and apology because the group received complaints from other journalists mentioned in the article that it falsely described as "white supremacists, fascists, and/or anti-Semites, and falsely accused them of engaging in a conspiracy with the Putin regime to promote such views."
The apology stated that the intent of the misleading article was to "show only that individuals on the left share some policy views with respect to multipolarism that are also held by the far right," but "the article did not make that point as clearly as it could or should have."
Attorney Bill Moran represents Blumenthal and several others journalists who say they were defamed in the article.
"I couldn't have come up with a conspiracy that kooky if I took the next week off from sleeping and dedicated that time solely to freebasing paint."
"I couldn't have come up with a conspiracy that kooky if I took the next week off from sleeping and dedicated that time solely to freebasing paint," Moran told Fox News in a statement.
The Intercept's Glenn Greenwald called the article "scummy" accused it of purposely conflating the anti-war left with imposters in an attempt to smear "everyone who dissents from the NATO/neocon view of Syria as bigots & tools of Nazis."
The article painted Blumenthal and other left-leaning journalists as being part of a nefarious plot by Kremlin-backed white supremacists to advance a fascist agenda. Several of the named reporters were minorities well-known for activism on the antiwar and antiracism fronts.
"We extend a sincere apology to those who believe they have been falsely described in it, including Max Blumenthal, Ben Norton, Tim Pool, Rania Khalek, and Brian Becker, and disclaim, as clearly as we can, any intention to suggest that any of them are white supremacists, fascists, and/or anti-Semites, that they hold such views, or that they are engaged in a conspiracy with the Russian government to promote such views or otherwise," the SPLC wrote.
"I appreciate their full retraction of his smear piece and their thoughtful apology," Blumenthal tweeted, but not everyone is happy with the outcome.
"It is a remarkable failure of their editorial process that such an article ever made it to publication," journalist Walker Bragman tweeted.
The now-retracted, misleading piece also attempted to use Blumenthal's past appearances on Fox News' "Tucker Carlson Tonight" to insinuate that he is tied to alt-right collusion by claiming that his appearances were praised by white nationalists.
A source close to Blumenthal mocked the article, pointing out that it attempts to portray an appearance on Carlson's show as a negative, despite the fact that it's among the most popular cable programs in the country.
It's a "disgusting, backhanded McCarthyite smear" against Fox News, the source said.
Ross, the author of the de-bunked article, who is a Portland State University lecturer, isn't backing down despite the SPLC's retraction.
"While I stand by my piece, I support the SPLC's efforts to defend itself against threats and intimidation from both far right and hard left," Ross told BuzzFeed.
The far-left Southern Poverty Law Center is no stranger to controversy and bills itself as a civil rights organization that is "dedicated to fighting hate and bigotry." However, it was accused by Politico in 2017 of "overstepping its bounds."
The SPLC's site proudly declares that it has "toppled institutional racism and stamped out remnants of Jim Crow segregation; destroyed some of the nation's most violent white supremacist groups; and protected the civil rights of children, women, the disabled, immigrants and migrant workers, the LGBT community, prisoners, and many others who faced discrimination, abuse or exploitation."
But Politico asked if "SPLC is overplaying its hand" by "becoming more of a partisan progressive hit operation than a civil rights watchdog" during the Trump administration.
"Critics say the group abuses its position as an arbiter of hatred by labeling legitimate players 'hate groups' and 'extremists' to keep the attention of its liberal donors and grind a political ax," Politico's Ben Schreckinger wrote.
The controversial group recently made headlines when The Daily Caller reported that it was enlisted by YouTube to assist with policing content.
"The SPLC's close involvement in policing content on YouTube is likely to cause consternation among conservatives who worry that they may not be treated fairly," Daily Caller associated editor Peter Hasson wrote.