Source: MTV Staff Getting Threats Over 'Jersey Shore'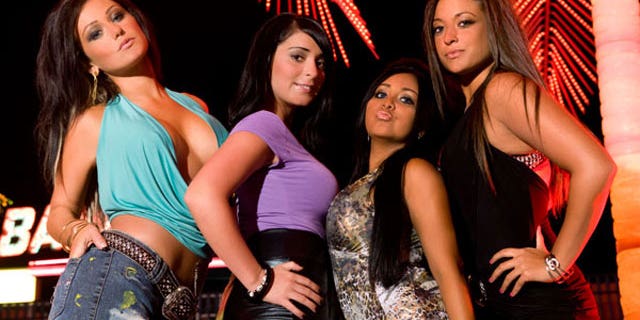 LOS ANGELES – Just because "Jersey Shore" got hot ratings doesn't mean all of MTV was happy with the outcome.
Pop Tarts has been told that some MTV staffers connected with the show have reason to be pretty afraid since the controversial debut of "Jersey Shore" on Thursday night.
"The MTV building in Times Square was getting crazy threats and they are in the process of hiring more security [and] bodyguards," an insider told Tarts, adding that individuals involved with the press component on the show were being bombarded with abusive e-mails, phone calls and Facebook messages -- many of which involved violent threats.
One of the messages said, "Stupid b****, I want you to die!"
A spokesman for MTV adamantly denied the claim, however, saying Tuesday that the company "has not received any death threats."
But Tarts' insider charged, "people were going totally crazy, it was a nightmare."
The "Real World"-style show features a group of Italian-Americans in a summer house in which they refer to each other as "guidos" and "guidettes," which has enraged other Italian-Americans.
SLIDESHOW: The Cast of the Jersey Shore
"Their behavior is reprehensible and demeaning in all respects," André DiMino, president of Unico National, told The New York Times. "I don't see any redeeming value in the show. They are an embarrassment to themselves and to their families."
Fox411: 'Jersey Shore' Glossary
Even the Jersey Shore Convention and Visitors Bureau are hopping mad over the show.
"MTV is providing a one-dimensional, dramatized version of a very small group of visitors' summer experiences in one Jersey Shore town," Daniel Cappello, executive director of the Jersey Shore Convention and Visitors Bureau, said in a statement. "We're flattered that MTV thinks we're an interesting enough destination to warrant an entire reality series, but the national TV audience is hardly getting the full story."
Fox411: Jersey Shore Proves Critics Right
And even despite safety fears for staff, public outcry and the fact that advertisers such as Domino's Pizza have already pulled the plug on advertising during the controversial series, MTV is not backing down.
"We understand that this show is not intended for every audience and depicts just one aspect of youth culture. Our intention was never to stereotype, discriminate or offend," said an MTV spokesperson.