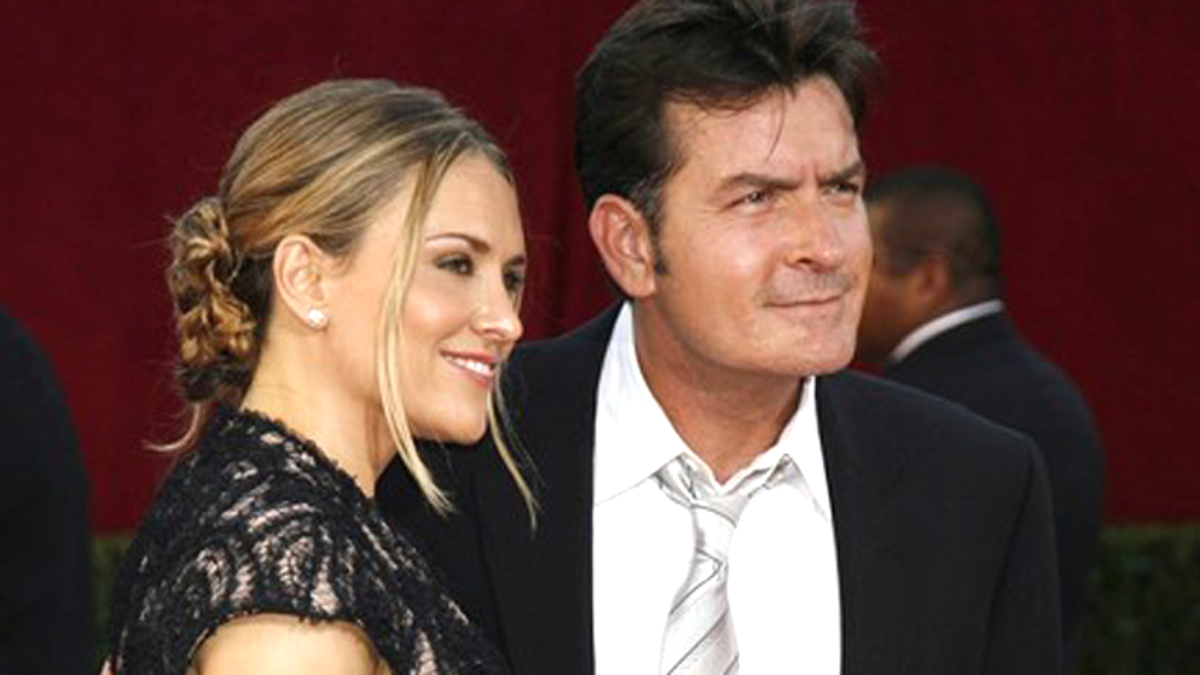 LOS ANGELES – While Charlie Sheen is keeping a low profile these days, the same can't be said for Brooke Mueller, his ex-wife and mother of their three-year-old twin boys, Max and Bob.
Last week, Mueller checked herself into rehab for the 19th time to tend to her alleged addiction to the prescription drug Adderall – most commonly used to treat Attention Deficit Disorder (ADD) – only to check herself out just six days later.
So where does this leave their kids? Apparently, not with their dad.
Sheen has no legal custodial rights over his sons, according to a source close to the matter. "Brooke has full physical and legal custody, which is very rare," the insider told FOX411's Pop Tarts column. "So all decisions regarding the children are made by her."
We're told that Sheen's visits with his children are done under supervision, and that it "curious he hasn't tried to regain custody" given the most recent turn of events.
In July 2011, the estranged duo reached a custodial settlement after an intense two weeks of negotiations. In a joint statement, attorneys for Mueller and Sheen said that the pair had "reached an agreement that resolves their differences." However, the terms of the arrangement were "not disclosed," and the former couple requested "privacy on the matter."
"Judges don't like to hold past drug convictions against parents if they are clean and sober at the time," explained our insider.
The week prior to their agreement, Mueller won a restraining order against Sheen that stripped him of all custody rights of their twins after he allegedly made death threats against her. In that filing, Mueller also said that Sheen had become mentally unstable, and she feared for both her own life and the lives of their young children. At the time, it was also reported that the troubled couple's custody settlement provides that neither is required to undergo drug testing – a seemingly troublesome fact given that both have had serious substance-abuse related problems.
When Mueller ventured off for another round of rehab last week, she placed the twin boys with Sheen's former wife and father of his older two daughters, Denise Richards, according to TMZ. However, Mueller reportedly became incensed when Richards called to inform her she would be taking the children to Sheen's "Anger Management" kiddie Christmas party. While Richards did not end up taking them, Mueller had her mother take the boys' away the following day.
Richards has reportedly cared for the twins for up to a month at a time while their mom has sought help. And prior to the most recent rehabilitation stint, the L.A. County Department of Children and Family Services paid Mueller an unexpected, late night visit searching for drugs and evidence of drug use, but found nothing.
Reps for Mueller and Sheen declined to comment.