Sophia Loren's love affair with Cary Grant, lasting marriage to husband Carlo Ponti explored in new book
When Italian film star Sophia Loren arrived to America, she easily managed to impress two men: Frank Sinatra and Cary Grant.
The trio appeared in 1957's action drama "The Pride and the Passion," which would lead to a real-life affair off-screen between co-stars Loren and Grant.
"Frank Sinatra was very friendly. They became friends and treated her well on the set," Cindy De La Hoz, Senior Editor of Running Press, told Fox News. "And Cary Grant fell head over heels in love."
Loren, now 83, is the subject of a new coffee table book written by the film historian in partnership with Turner Classic Movies, titled "Sophia Loren: Movie Star Italian Style."
The network provided Loren's son, Italian film director Edoardo Ponti, a copy of the book, which received his blessing. Loren herself has seen it.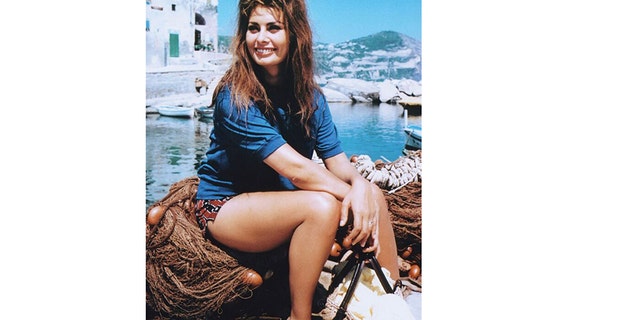 While the book investigates Loren's film career, which has span over six decades, it also explores what really occurred behind the scenes while creating some of her most iconic movies.
De La Hoz, who conducted extensive research with the help of the American Film Institute and the Academy's own library dedicated to cinematic history, claimed Grant, recognized as one of Hollywood's most beloved and dashing leading men, was instantly enchanted by Loren's beauty. However, their initial meeting was plagued with problems.
Loren admitted to the affair, which she insisted was unconsummated, in 2014.
"Sophia's great rival in Italy was Gina Lollobrigida," said De La Hoz. "So when he introduced himself, he called her Ms. Lolloren. He basically muddled their names as a joke. But she didn't get it. So they had a bit of an awkward start. But they became friends and that led to a more romantic involvement.
"[However], she was [already] romantically involved with [Italian film producer] Carlo Ponti, but their situation was very, very complicated. Divorce was illegal in Italy at that time and he was already married… She was very frustrated at the time. So she fell into this romance with Cary Grant."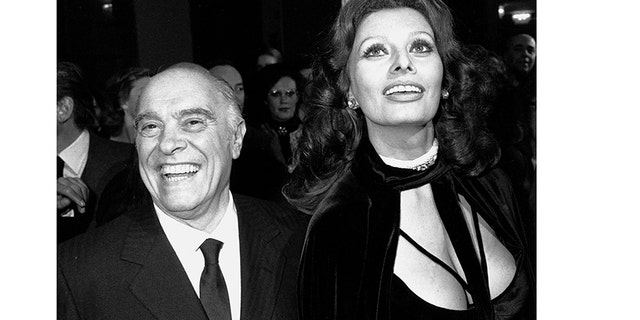 Still, Loren's heart belonged to Ponti, who was more than 20 years her senior. By 1958, the actress reportedly put an end to her romance with Grant.
"Cary was really still very much in love with her," claimed De La Hoz. "So he was really heartbroken. But she just needed to put an end to it. And it was especially painful because they were then working on a film together called 'Houseboat'... It was really kind of heartbreaking, although Cary Grant ended up being gracious in the end and understood. But before, he was still reeling in from the loss of that relationship. He wanted to marry her. He actually asked her two-three times."
Loren wasn't swayed by Grant's promise of a future together. She first met Ponti around 1950 when she arrive to Rome from war-torn Pozzuoli to pursue an acting career with her mother's approval. Ponti, a judge at a local beauty pageant, spotted the then-19-year-old in the audience and sent her a note, suggesting she should participate.
That ultimately led to a lasting relationship. It was Ponti who also recommended Loren to American director Stanley Kramer for "The Pride and the Passion," leading to a Hollywood crossover.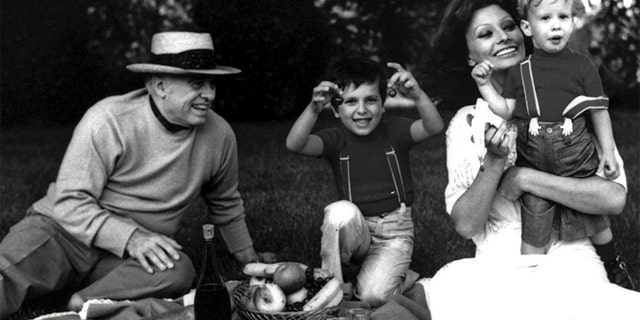 The couple would wed in 1966 after Ponti's divorce from his first wife in 1957 and later welcome two sons. The marriage lasted until Ponti's death at age 94 in 2007.
"They kept a sense of ease and relaxation in their relationship, rather than putting a microscope to it and overthinking things, overanalyzing things," said De La Hoz about their lasting marriage.
Loren's fearless to be herself in front of the camera also left Ponti, and many others, smitten.
"She ate whatever she wanted," said De La Hoz. "She wrote a couple of cookbooks herself. She very much loves food, loves her pasta. She never wanted to be stick thin… Sophia had a very sensuous look. No matter what you put her in, she looked fantastic. She had such body positivity."
Rumors have long existed Loren allegedly has never gone under the knife. And according to De La Hoz's research, Loren fought the system over the years to maintain her natural features.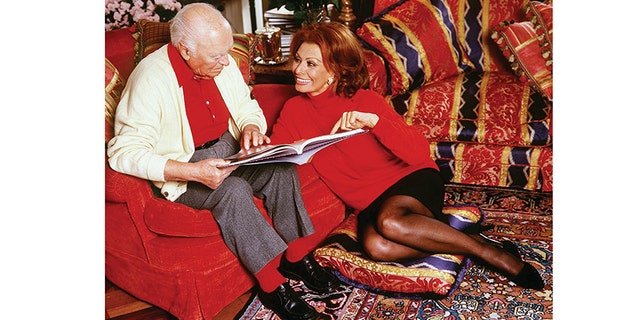 "Early on, she was told by cinematographers when she would go to screen tests… they thought her features were 'impossible,'" she explained. "That everything was in excess. Her eye were too large and her nose was too large and her mouth was too large.
"They just picked apart her face at the time and thought it was difficult to light, so they suggested for her to have plastic surgery. She said absolutely not. She said over the years she hated going to screen tests."
Loren didn't seem fazed by the criticism she endured in Hollywood. Growing up in poverty kept her motivated to succeed in pursuing her dream as an actress.
"She was a fatherless child," said De La Hoz. "Her birth father would not marry her mother… He allowed [Sophia] to use his last name, but everyone in town knew she was illegitimate. She was made fun of for that. And growing up, she saw war all around her house. She had very, very little food.
"When air raids would strike the town, she and her family would run for over and had to go in hiding… There was disease, rodents… Because they had such scarcity of food, she was very, very thin. That's how she gained her nickname in school, Toothpick."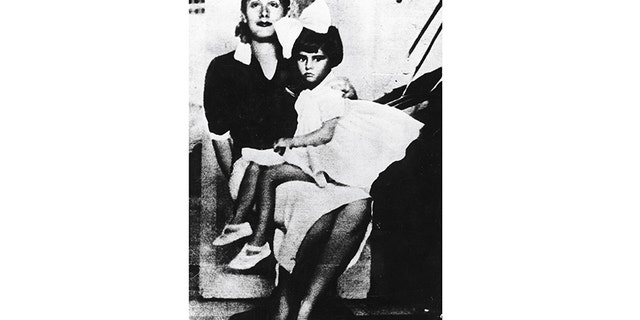 Loren would find success in Hollywood on her own terms. Throughout her career, she remained devoted to her husband and children, all while taking on various roles. In 2015, Loren told the Associated Press the word retirement wasn't in her vocabulary.
De La Hoz said Loren's unique approach to fame has kept fans loyal to the seemingly approachable sex symbol.
"She was such a much more down to earth star who was tied to her family than a lot of other American stars," she said. "She also lacks the vanity of some of those American glamorous stars. She's not afraid… to age in films. To play dowdy characters and not be in glamorous clothes… She's never gone into hiding, like some stars in the past who were known for their beauty and just shrunk from the cameras. She's out there."