'Sons of Anarchy' spinoff in trouble? Project is reshooting and recasting, reports say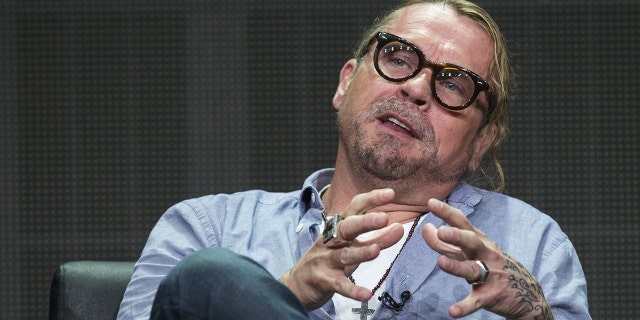 It seems like Kurt Sutter's follow up to the FX hit drama "Sons of Anarchy" is in a little bit of trouble right out of the gate. Multiple media reports claim that the "Mayans MC" series will undergo both reshoots and recasting ahead of its premiere.
According to Deadline, the pilot, co-written by Sutter, needs to have some footage reshot to accommodate new casting. The recasting process is reportedly ongoing, meaning there's no word yet on who will be joining the project or if any stars currently tapped for the spinoff will be departing. The Wrap reports that JD Pardo, Edward James Olmos, Richard Cabral, John Ortiz, Antonio Jaramillo and Clayton Cardenas were all previously-announced cast members.
The spinoff, set in a world after the events of the "Sons of Anarchy" finale, will follow a different gang that appeared in various episodes of the series as they navigate their business on the California-Mexico border.
According to reports, Sutter is no longer set to direct the pilot. Instead, that job has reportedly been passed to "Grimm" showrunner Norbert Barba, who will also executive produce. Barba's most recent directorial projects include episodes of "Preacher" and "The Strain."
For those looking forward to more from the fictionalized biker world, Sutter has said he was always planning to have a lighter role on "Mayans MC" than he did on "Sons of Anarchy." However, he still wants the spinoff to do justice to his fan-favorite original.
"I look at it as the next chapter of a bigger mythology," Sutter told Vulture in May. "The world has to feel familiar enough for people to tap into it, and yet I don't want it to feel derivative or the Latino version of 'Sons.'"
Sutter has a long history with the FX Network having worked on projects such as "The Shield" and "The Bastard Executioner."