'Sons of Anarchy' spinoff in the works – with a Latino twist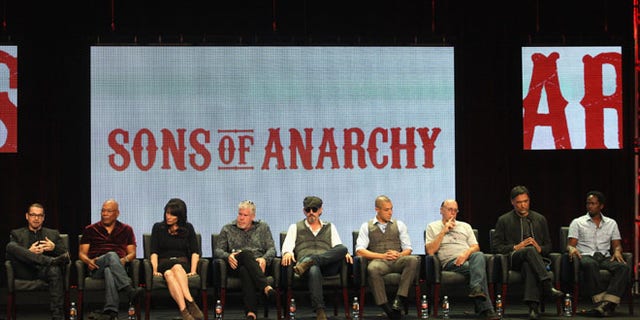 NEWYou can now listen to Fox News articles!
Television is returning to the universe of "Sons of Anarchy" — with a Latino twist.
Eight months after producer Kurt Sutter announced he had plans to revisit the biker drama, it is official: FX has ordered a script for a new Latino-inspired spinoff.
According to the Hollywood Reporter, Sutter with be joined by Elgin James in co-producing a new project called "Mayans MC." It will follow the same spirit and tone of its predecessor, taking look at outlaws through a Latino lens.
The Mayans biker gang played a big role in "Sons of Anarchy" by positioning itself as a rival California motorcycle club comprised mostly of Mexican-Americas in the heroin trade business. However, it will not be set in Northern California.
"I wanted to find a strong, unique Latino voice. Because I didn't think a white guy from Jersey should be writing about Latin culture and traditions — Elgin is that voice," Sutter said, according to THR.
"Sons of Anarchy" was FX Network's highest-rated drama series during its seven-season run.
According to Deadline, James' real-life story reads much like the "Sons of Anarchy" world. Homeless as a teenager, he was a fixture in Boston's hardcore punk scene and helped found a multi-ethnic national street gang that targeted neo-Nazi skinheads and drug dealers.
He then spent more than 15 years in the gang before leaving for Los Angeles, where he entered the Sundance Institute Feature Film program.
His directorial debut, "Little Birds," premiered at the 2011 Sundance Film Festival and starred Juno Temple and Leslie Mann. However, a few months later he began serving a prison sentence for a past gang-related charge of federal extortion.
He has since been released and will be directing "A Million Little Pieces" for John Wells and Plan B Entertainment, Deadline reported.