Some Cuban celebrities react with optimism to Obama's move, others conspicuously quiet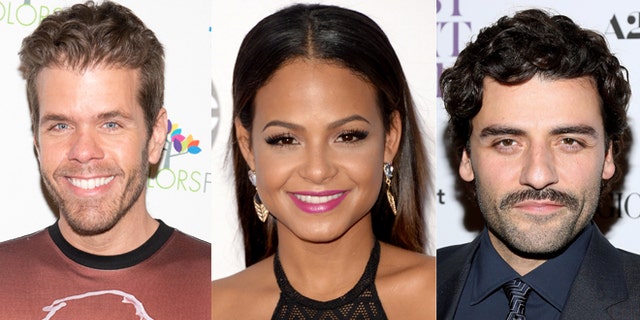 In what's being called a historic move, on Wednesday President Barack Obama announced the administration's move to normalize relations with the communist government of Cuba — the most dramatic shift in U.S. policy toward the island nation in more than 50 years.
In his address to the nation, Obama called the embargo on Cuba a failure, an "outdated approach that for decades has failed to advance our interests."
The announcement came after the release an American intelligence agent who had been imprisoned for more than 20 years and the American contractor Alan Gross, who had been captive for five years. In exchange, the U.S. released three Cuban spies – members of the known "Cuban Five" – who had been imprisoned in the U.S. since 1998.
Reactions to the news in Hollywood were mixed.
Fox News Latino reached out to music power couple Gloria and Emilio Estefan, both Cuban-born and outspoken critics of the regime, but their publicist said the couple had no comment. They were on the set of "Glee" when news broke.
"A Most Violent Year" actor Oscar Isaac, whose mother is Guatemalan and his father Cuban, told Variety Latino on Wednesday: "I grew up in Miami, and to a certain extent you, as every person does, inherit a lot of your parents' ideas of things and of where you grow up, so I understand a lot (of the history)," he said. "The anger is still very much there but I think it's a good thing; I think it's about time (for a change)."
He continued: "There has been something that's been a little bit hypocritical about the isolation of Cuba versus our relations with China. It excites me because I am interested in going back – or going there in the first place. I've never been. It's a part of my heritage that I have not been able to really experience, unlike Guatemala, which I visit all the time."
Singer and actress Christina Milian chimed in social media.
"Today is a day that I am so grateful and proud to witness in my lifetime. Proud of our president Barack Obama and excited that I can finally experience the land of which my Mom, Dad & Ancestors come from... CUBA! It's no longer an urban legend!," she wrote in an Instagram post. "We're finally going to visit Cuba and so will our children. #blessed #Cuba! Here we come!! S/o Mom & Dad. They're both so excited right now. And my whole familia! #CubaLibre!"
Oscar-nominated actor Andy Garcia, who was born in Havana and has been very outspoken against the Castro regime, declined to comment as did "Law & Order: Special Victims Unit" actor Danny Pino.
Cuban-American celebrity blogger Perez Hilton chimed in on Twitter to express his joy.
"I've literally had dreams about going to a free Cuba with @GloriaEstefan to watch her perform in concert. That dream is closer to a reality!" he tweeted.
Perez, whose real name is Mario Lavanderia, also said in a statement that it was a "great first step of several needed towards a free Cuba."
Actress Laz Alonso said in a statement to Variety Latino:
"I am encouraged that after half a century of political stalemate, with no progress in either direction, President Obama has made headway in mending the relationship between both my homeland and that of my family. I sincerely believe this is the first of many necessary steps towards helping the people of Cuba enjoy the freedoms that I have in exile."
TV personality Daisy Fuentes, who was born in Havana, tweeted: "Hoping #cuba news is the beginning of change. No reason to celebrate until Cuban people are free. Let's work to restore their human rights."
"Formalizing relations w a torture regime means nothing if it can't help the people of #Cuba #freedom is a basic human right," Fuentes wrote in a second tweet.