Sofia Vergara reveals her Instagram was hacked, warns fans not to fall for scam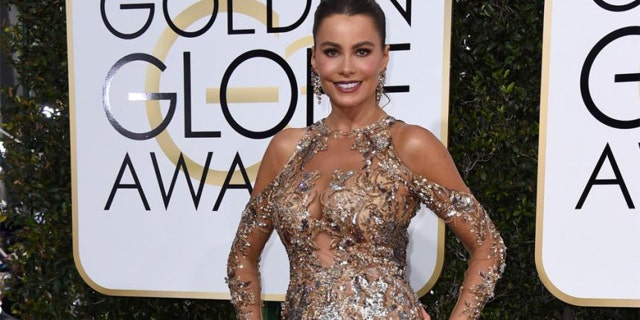 Sofia Vergara is warning fans not to fall for a giveaway that's being promoted on her Instagram after hackers gained access to the account.
The "Modern Family" star took to Twitter to warn her fans that someone has taken control of her Instagram account and is trying to get information out of unsuspecting fans.
"Guys my instagram got hacked," she wrote Tuesday. "Dont ansewer [sic] those idiots. Dont send them any info. We r after them," she wrote.
Throughout the day, Vergara's Instagram continued to post the same image of text encouraging users to follow a link in her Instagram Story for a free iPhone X, Apple Watch or gift card.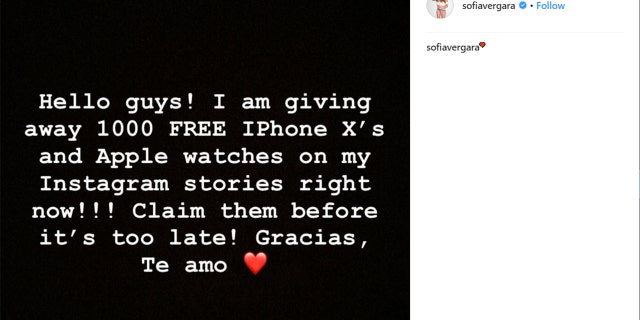 "Hello guys! I am giving away 1000 FREE IPhone X's and Apple watches on my Instagram stories right now!!! Claim them before it's too late! Gracias Te amo," the post reads.
The post would appear for several minutes before being deleted and seemingly republished in its entirety.
If users clicked the star's Instagram Story, they were greeted with screens telling them to swipe up for a chance to win. If they did, they were met with a screen asking them to download a free app and input some information to verify their identity. It's unclear if any users have fallen into the hacker's trap. However, as of this writing the posts have finally gone away.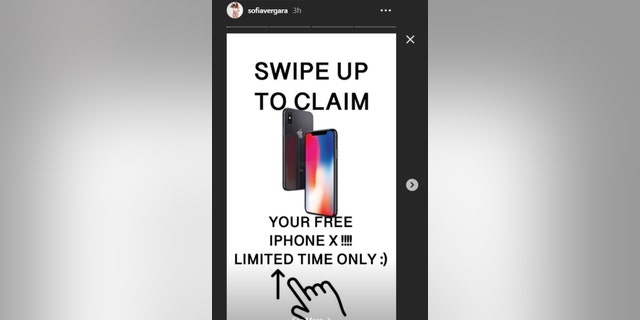 Vergara has yet to update fans on the situation.