Sofia Vergara open to having kids with Joe Manganiello, but it would have to be soon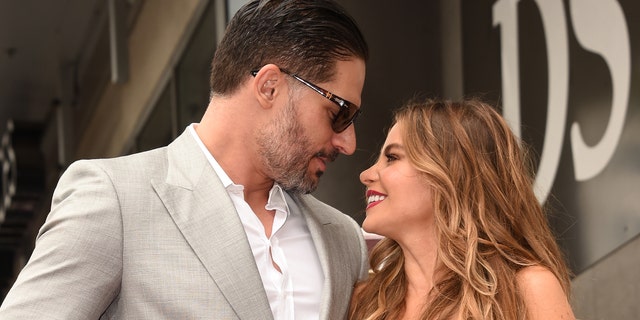 NEWYou can now listen to Fox News articles!
Sofia Vergara's former plans to have children with ex-fiance Nick Loeb might be causing her a legal headache, but that is not stopping her from considering the possibility of having kids with current love, Joe Manganiello.
The 42-year-old Colombian actress, speaking to Redbook for its June issue, revealed that she desires to have children with the "Magic Mike XXL" actor – and sooner rather than later.
"Joe is younger than me. He's 38. He's never had kids. How am I going to say no?" Vergara, who graces the magazine's cover, is quoted as saying. "I tell him if we're going to do this, we have to do it, like, now, because I don't want to be 50 with a baby."
The "Hot Pursuit" actress was briefly married to her high school sweetheart in Colombia, and her son from that union, 22-year-old Manolo González, graduated from Emerson College on Tuesday.
Vergara did not say if she would choose to get pregnant or use a surrogate – like she looked to do with Loeb, who is suing her over their frozen embryos.
The "Modern Family" actress said her life has gotten so much better since she met Manganiello last year at the White House Correspondents' Dinner – while she was still dating Loeb.
"I finally realized that relationships don't need to be so much work. Ever since we met, it's been so easy," she told the magazine. "I'm very suspicious. I'm like, 'It's not normal that we've been together nine months and we haven't had a big fight or anything.'"
Although there is one thing that the happy couple seems to disagree about: exercise.
"I hate it! I do Pilates. I'm in a bad mood two hours before and while I'm doing it and then I'm done, because I know I have to come back and do it again," Vergara said. "I'm always asking Joe, 'Why do people always say they feel great working out?' I just want to go home and lie down."
Like us on Facebook
Follow us on Twitter & Instagram