Sofia Vergara breaks silence on Nick Loeb embryo lawsuit: 'I did nothing wrong'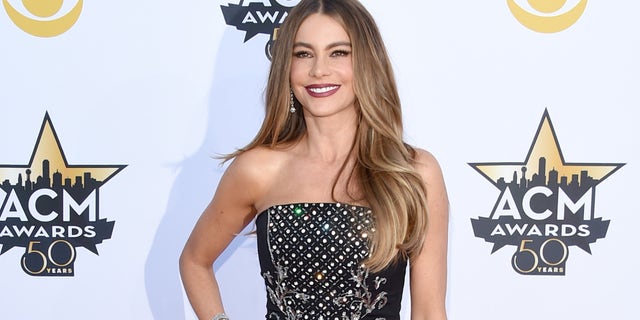 NEWYou can now listen to Fox News articles!
Sofia Vergara kept quiet regarding the lawsuit filed by ex-fiance Nick Loeb until Monday, when the actress let loose on the Howard Stern Show.
The "Modern Family" actress broke her silence several days after Loeb wrote an elaborate op-ed for the New York Times about their frozen embryos.
She said she is not losing sleep over the issue."I'm not going through anything," Vergara said while chatting to Stern on Monday. "He's going through it."
Vergara, 42, is already mother to 22-year-old son Manolo. She told Stern she doesn't want to have a baby with someone she's no longer involved with. – "Can you blame me?" she asked him – and she is against Loeb's plan of raising the child without her.
"More than a mother, (a baby) needs a loving relationship of parents that get along, that don't hate each other," she said, clarifying that she doesn't hold an ill will against her ex, "but obviously he has a problem. A kid needs parents. I wouldn't want to bring kids to the world that is already set against them. It would be so selfish."
She told Stern that she didn't read Loeb's Op-Ed because her publicist told her it "makes no sense."
In his Op-Ed, Loeb wrote: "Many have asked me: Why not just move on and have a family of your own? I have every intention of doing so. But that doesn't mean I should let the two lives I have already created be destroyed or sit in a freezer until the end of time."
According to Vergara, Loeb signed legal papers as part of their agreement that he apparently did not take seriously at the time, and he has to accept it.
"If it was so serious to him, this issue, which I totally respect because it's serious, then you should've taken it more seriously at the time. There is a contract. He can't do anything," she said. "We did it two times. You make the mistake the first time. Two times? And now you want to change your mind?!... You have to follow what you sign."
Vergara told Stern that she is "OK" despite the drama.
"I didn't do anything wrong," she said. "This is a year later."
It has in fact been a year since Vergara and Loeb, 39, ended their relationship permanently. The "Hot Pursuit" actress has moved on with "Magic Mike" hunk Joe Manganiello and the two got engaged over the Christmas holidays.
Vergara revealed that she and Manganiello have not talked about the controversy much, saying they are focusing on their wedding and having fun.
"We have lawyers. We're having so much fun right now. We just moved into a new house. We're planning a wedding. We try not to think about this, we can't do anything. It's signed, it's done, and that's it," she said."