Sofia Vergara and Joe Manganiello's summer wedding scuttled by male stripper movie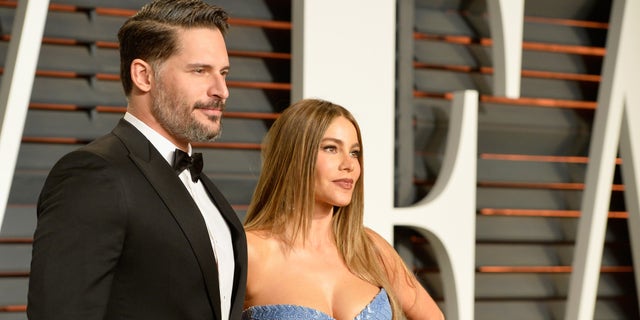 The summer's sexiest film put a wrench in Sofia Vergara and fiancé Joe Manganiello's wedding plans.
The actress revealed to the New York Post's Page Six that Manganiello's film "Magic Mike XXL" forced them to postpone their summer wedding plans until later this year.
"We wanted to get married this summer, but Joe will be busy working and promoting 'Magic Mike 2'," Vergara, 44, said at the Vanity Fair Oscar party. "We want to get married at a time when we can get away and make for a honeymoon. So the wedding will probably be later this year."
"Magic Mike XXL," inspired by Channing Tatum's time as a male stripper, comes out July 1.
The "Modern Family" actress and the former "True Blood" star got engaged while celebrating Christmas in Hawaii after having gone out for six months.
"I would love to get married this summer, but I'm going to be too busy promoting my male stripper movie!" Manganiello jokingly told Page Six.
During the Screen Actors Guild awards, the Colombian actress told "Entertainment Tonight" that she couldn't be more excited about her future with Manganiello and that they wanted to have the wedding "sooner than later."
"It's going to be a lot of people," she said. "It has to be a lot of people. We sat down and tried, 'OK, let's see if we can do like 20 and 20,' and it was impossible."
Vergara and Manganiello have been dating since June 2014.
Like us on Facebook
Follow us on Twitter & Instagram