Sofia Richie celebrates Halloween early, dresses up in latex shorts and red wig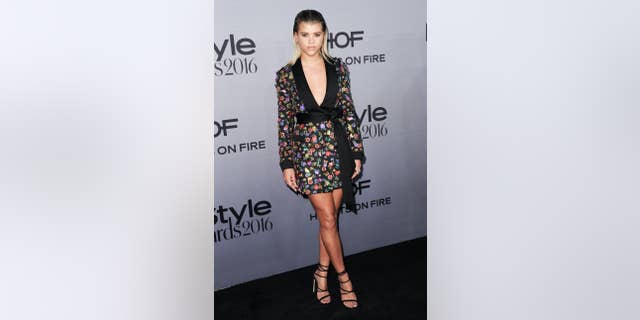 Sofia Richie is ready for Halloween.
The 20-year-old model took to Instagram on Tuesday to share a photo of herself dressed up in red latex shorts and a matching red bra with rhinestone straps, which showed off her fit physique.
She completed her look with a red wig.
"Dare to play," Richie, who is seen gazing at a cherry in her hand, captioned the picture.
In a separate post, Richie rocked a light pink bra and wig while holding her pup in one arm.
"Carebear," she captioned the pic, seemingly hinting at her Halloween costume.
Last month, Richie, who is dating Kourtney Kardashian's ex Scott Disick, opened up about their relationship in an interview with "The Morning Show."
"Yeah, we're very happy, I'm very happy," Richie said.