Social media outcry after Cambodian TV show pulls 'cruel' prank on 13-year-old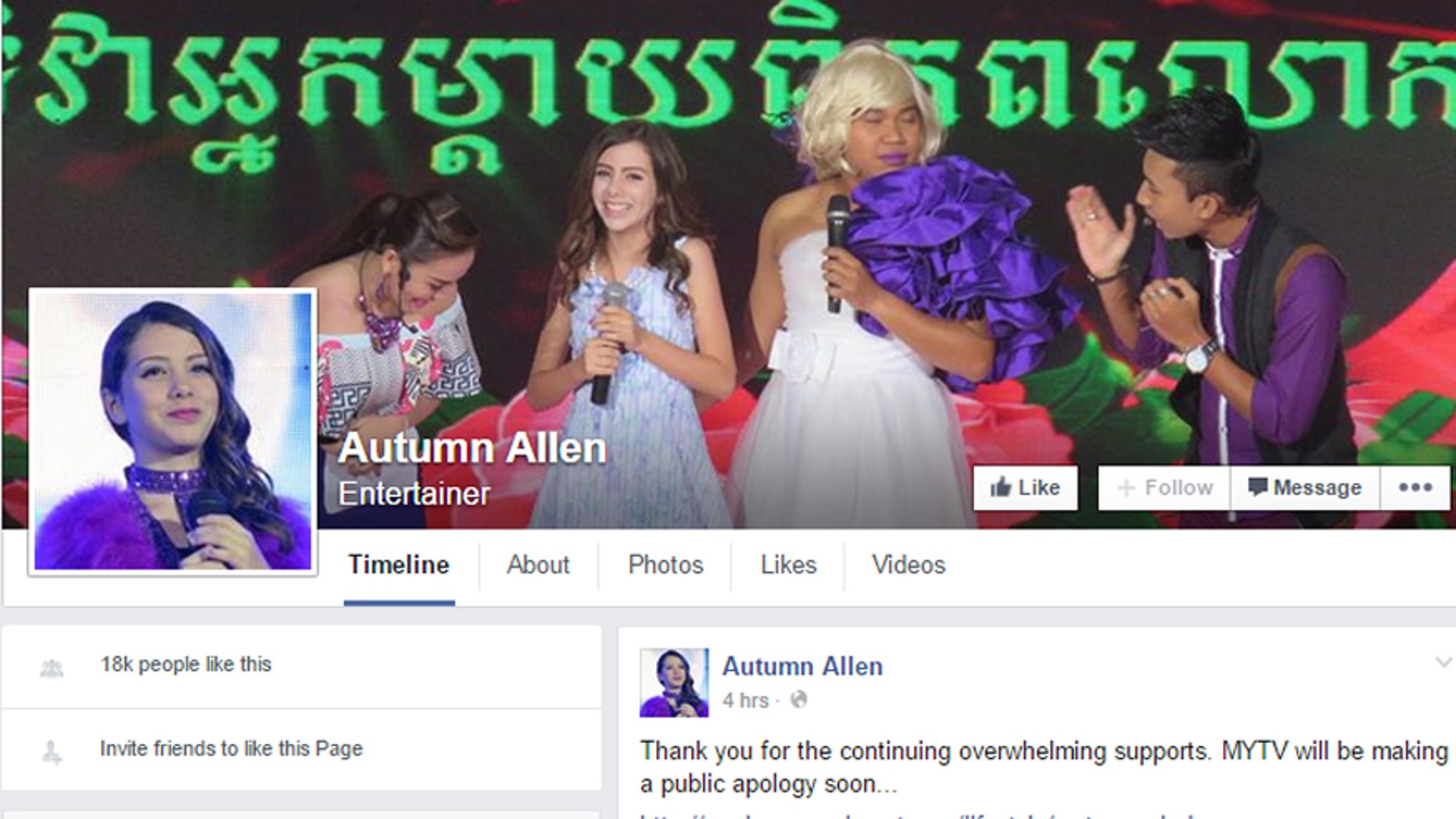 A Cambodian TV network was slammed on social media for a prank it pulled on a 13-year-old girl.
Autumn Allen appeared on "Penh Chet Ort" ("Like It Or Not") on Mother's Day, under the premise of being reunited with her long-lost mother.
As the hosts set up the trick, Allen teared up at the prospect of being reunited with her mom, who she said lived in the US.
Instead, a man dressed as a woman walked out on stage to a shocked Allen and studio audience.
A presenter asked Allen, "What are you thinking? Did you think it was real?" to which the little girl replied, "I don't know."
"I hope you are reunited with your mother. So sorry they pulled such a sick "joke" on you," a Facebook user posted to Allen's page.
Another added, "Just hope you can be reunited with your mom once again. What MyTV did was in poor taste and absolutely uncalled for shame on them For pulling this prank."
Allen wrote on her Facebook page, "Thank you for the continuing overwhelming supports. MYTV will be making a public apology soon..."
She also shared a picture of the TV network's apology on Facebook.