So You Think You Can Dance's Alex Wong Eliminated Due to Lacerated Achilles Tendon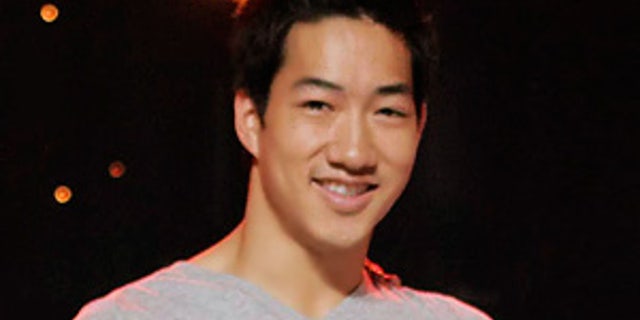 So You Think You Can Dance front-runner Alex Wong was eliminated Thursday after learning he required surgery for an injury sustained during the competition.
"The results of Alex's MRI came in late last night," executive producer and judge Nigel Lythgoe said at the end of the show. "Alex has suffered a lacerated Achilles tendon."
So You Think You Can Dance's Alex Wong injured
Wong was injured Tuesday during rehearsals of his Bollywood number with Adechike Torbert, and was unable to perform on Wednesday night's show. The 23-year-old ballet dancer is set to undergo surgery on Tuesday in Los Angeles to reattach the tendon, though it will take at least three months to heal.
"It is just another thing you've got to get through in your life," Lythgoe said. "It will strengthen you."
With this type of injury, Lythgoe said there is a 20 percent chance that Wong's career in the dance world will be sidelined, but Wong insisted backstage that he is "a pretty positive person, so that's not going to happen."
Watch full episodes of So You Think You Can Dance
There were few dry eyes in the house, especially from Wong, who thanked everyone for his time on the show, saying he is "very, very grateful.
"My heart's more in pain," said Wong after the show. "[It's] not so much physical. It was a freak accident and it's unfortunate that it snapped completely in half."
Billy Bell and Ashley Galvan, who joined Wong in the bottom three, were spared elimination this week.
Like Bell, who returned straight to the semi-finals in Las Vegas after having to leave the competition early last season, Wong has a ticket to Vegas and is eligible to be in next season's top 10 despite already competing this season.
"I feel like I haven't finished my journey and I feel like I have so much more to learn," Wong said. "So I would love to come back."
Are you sad Alex had to leave? Do you think he could he have won the competition?
View original So You Think You Can Dance's Alex Wong Eliminated Due to Lacerated Achilles Tendon at TVGuide.com
Related Articles on TVGuide.com
Other Links From TVGuide.com