'So You Think You Can Dance' producer Nigel Lythgoe reveals he's too 'scared to dance'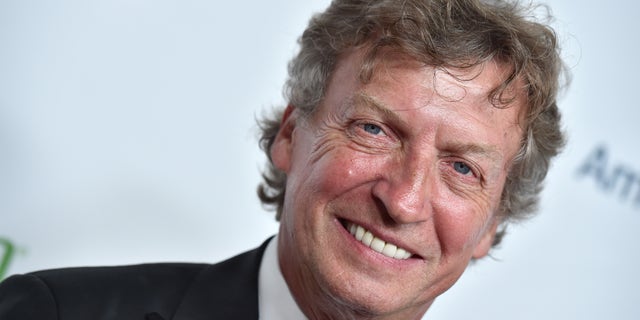 LOS ANGELES – Nigel Lythgoe may be a judge on "So You Think You Can Dance," but that doesn't mean the British star likes to jive himself.
The producer and director of many of our favorite competition programs such as "American Idol" and "So You Think You Can Dance," admitted that he's not a great dancer himself.
"I don't [go dancing]. I'm really scared to dance nowadays. These kids are so fantastic," Lythgoe told reporters in Los Angeles, Calif. at The Paley Center's Gala Tribute to Music on Television honoring the Beatles' iconic drummer, Sir Ringo Starr last week. "They really are in a different league now." [They] out dance me doing 'Pants on the Ground' from 'American Idol,' if you can believe it."
Despite being the mastermind behind the dancing competition franchise, Lythgoe, 69, shared sound advice for the many people out there with two left feet and explained how they can feel the beat on a sexy salsa dance night.
"The simplest advice I have is to just enjoy yourself. Dancing is for everybody," he said at the tribute which also honored Michael Jackson and Prince. "There are a certain amount of people that can be professional dancers, and then the rest of us – notice I include myself – the rest of us, dancing is to enjoy ourselves."
Lythgoe continued: "You put a piece of music on with a baby, hold the baby's arms and that baby dances around. The minute we, as men get older, it's 'Oh, I can't do that,' until you get the first couple of drinks, and then you're up there. But, dancing is for everybody. It's beautiful – it just takes you away. It keeps you healthy, so I'm all for it."
The England-born director noted that with the newest influx of male dancers coming into the fold, the stereotype surrounding men who dance is quickly shifting in their favor.
"I think nowadays the stigma about dancing for guys is sort of disappearing out the window, thank God. And, we're going to get better and better dancers. They're stunning now."