'SNL' writer returns to show after suspension for Barron Trump tweet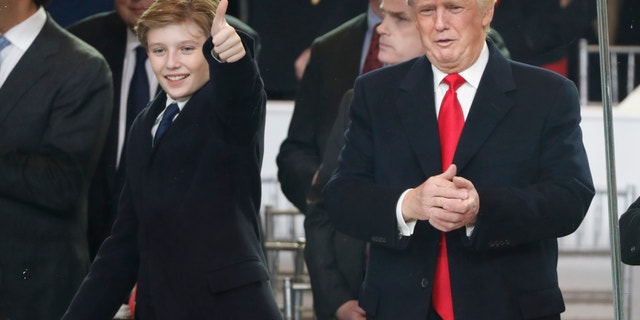 "Saturday Night Live" writer Katie Rich appeared to be back at her job after being suspended indefinitely in January for her rude remark about Barron Trump.
Rich was given writer's credit for Thursday night's "Weekend Update: Summer Edition." It's unclear if she will continue to write for the long running hit show or if this was a one-time return according to the New York Daily News.
She tweeted ""Barron will be this country's first homeschool shooter," then quickly apologized on Twitter for her comments about the 11-year -old son of President Trump. She also deleted the tweet.
"I sincerely apologize for the insensitive tweet. I deeply regret my actions & offensive words. It was inexcusable & I'm so sorry," the Chicago native wrote a few days later."
But some social media users were not swayed.
One user wrote, "Your damn apology is not accepted. @SNLUpdate MUST FIRE YOU. #yourefired"
While another said, "What you said was reprehensible. You should be fired and banned from Twitter...Period!!!"