'SNL' star Pete Davidson recalls working with 'psycho' Donald Trump and his 'bad' audition to portray him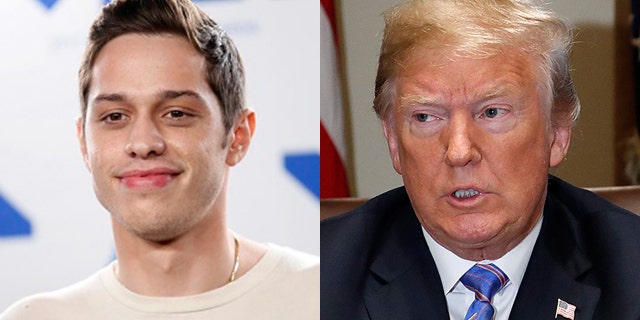 Pete Davidson has opened up about auditioning to play, what he calls, the country's current "dweeb" president, Donald Trump, for "Saturday Night Live."
In a new interview with Variety, the comedian recalled the time he was asked to portray the president during a 2015 audition before Trump was named the president of United States a year later.
"It was bad," Davidson said. "First of all, I'm 10 pounds, so I looked insane. They made us all get dressed up and tanned up. I sounded like Thunderlips from 'Rocky III,'" he said. "It was a nightmare. If I could get my hands on this tape, it's embarrassing as f---."
Though Davidson didn't land the role of Trump, which ended up going to Alec Baldwin, he did become the fourth-youngest comedian to enter the sketch show at the age of 20, and later recalled working alongside the president when he hosted the show before the Republican primaries.
"It wasn't the most fun week ever," he said. "He doesn't get jokes. He doesn't get tone. He doesn't get punch lines. He'll say words differently. He's just a dweeb."
He continued, "Dude, any president that is taking pictures of himself on a private plane eating Kentucky Fried Chicken is a f---ing psycho," he says. "What are you? A f---ing Kardashian?"
But despite the historical honor of making the cut for the long-time NBC series, the comedian didn't think he'd last but a season on the show.
"I'd assumed I'm going to get fired and I'd have this credit," he said.
Now the newly engaged star has explained how he found his voice through "SNL." Every few weeks, Davidson joins "Weekend Update" anchors Colin Jost and Michael Che and delivers a three-minute take on the news.
"I'll rant, and I listen to it and pick the best chunks," he explained. "They'll be like, 'Cool, use that.'"
Lorne Michaels, the show's creator, said that Davidson's addition to "Weekend Update" has been a huge hit with "SNL" fans.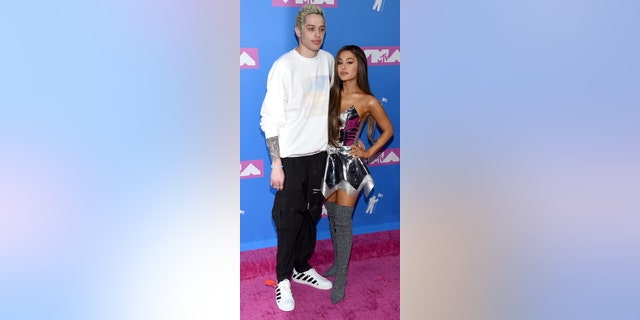 "People love him," Michaels explained.
And Davidson's popularity has only grown since getting engaged to pop sensation, Ariana Grande, who he currently shares a New York apartment with.
"I stock the fridge, clean the tables, do laundry occasionally," Davidson said of the 4,000-square-foot property that went for a reported $16 million in June.
But dating one of the world's biggest stars does come with some drawbacks. The 24-year-old admitted that as someone who was not used to the overwhelming amount of media attention, he recently shut down his social media accounts and avoids doing this like Goolging himself.
"The internet is evil, and I don't like how it affects me," he said. "I don't like how the internet is a place where anybody can s--- on you and make anything up. I've worked really hard to get my brain to this place. I can't go online like everybody else because it's just a f–--fest. And now I get to enjoy my life."