'Smallville's' Allison Mack went from hungry actress to brutal sex slave leader with NXIVM, report says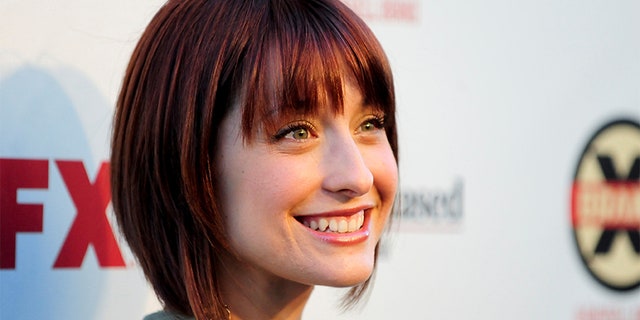 NEWYou can now listen to Fox News articles!
Allison Mack, the former "Smallville" actress who is accused of sex trafficking and conspiracy to commit forced labor during her time with the NXIVM cult, was reportedly looking for career help when she became a member of the cult and eventually took on a pivotal role in the organization 12 years go.
Mack, 35, joined NXIVM in 2006 and worked her way up to the second most senior position as a so-called "master" and allegedly recruited "slaves" from within the group.
She was apparently looking for spiritual guidance in her life when she bumped into the cult, according to a Hollywood Reporter exposé Wednesday.
"She was so hungry for something bigger, some kind of sign [that would show] the purpose and meaning of life," actress and former friend Christine Lakin told the Hollywood Reporter.
Mack went to her first Jness meeting in Vancouver, Canada in 2006. The meeting was being billed by NXIVM as "women's movement" within the group, according to the magazine. Nancy Salzman, who co-founded the group with Keith Raniere, and other leaders began to introduce "the idea of polygamy, but with a soft sell, laying the groundwork," Susan Dones, a NXIVM member at the time, said.
ALLEGED NXIVM SEX CULT LEADER, 'SMALLVILLE' ACTRESS FACING HUMAN SMUGGLING CLAIMS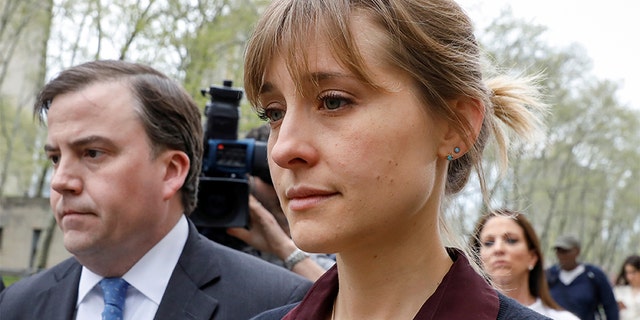 Raniere sent Salzman to that first meeting – as well as Salzman's daughter Lauren and Sara Bronman, an heir to Seagram Co. – because he knew one thing: Mack would be in the audience. Dones said Lauren Salzman was with Mack that entire weekend and ended up becoming "best friends."
Mack was told that Raniere could help with her acting career and was invited to meet with him in Albany, N.Y. when the seminar was over. The invitation was a rare feat for Mack because even the highest VIPs in the cult had to participate in a 16-day training for $7,500 before even getting a one-on-one with Raniere, according to The Hollywood Reporter.
Dones said she traveled to Colonie, N.Y. – where the group's corporate offices and training facility were located – and was surprised to still see Mack there. Dones said that she saw Mack "having a great time" while she was sitting in the bleachers of a company volleyball game.
"She was so hungry for something bigger, some kind of sign [that would show] the purpose and meaning of life."
Mack started to make significant inroads into NXIVM by the time she was in the middle of her fifth season on "Smallville." She started to take the cult's courses regularly and hosted a party at her Vancouver apartment that was attended by Barbara Bouchey — who was a senior executive and dated Raniere for a few years, the magazine reported.
"It was really Bouchey that put her under her spell," Mack's former roommate told the magazine. "I heard three years of how wonderful Barbara Bouchey was and how she was so great with business. Allison had such a desire to be a strong businesswoman and have a mentor."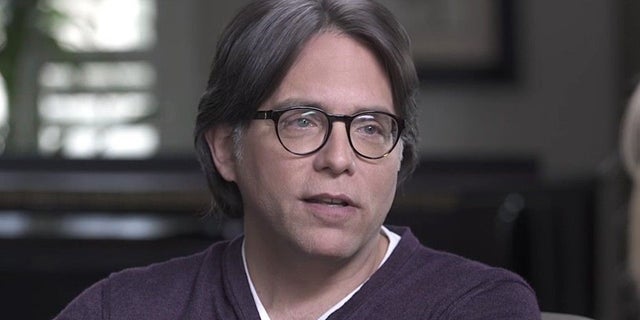 Mack's exposure to NXIVM's bizarre sexual experiences may not have been so crazy because of the progressive environment she was brought up in, Bouchey said. NXIVM didn't expose most of its followers to overt sexual experiences, though sources told the magazine that Raniere had high demands for his sexual partners.
Raniere reportedly demanded the women around him to be as thin as a rail and they were restricted to 900-calorie diets per day. He also told the women they were all connected through his sperm, the magazine reported. In addition to this, he liked his women with ample pubic hair and told followers that Oprah Winfrey was an unethical human being because she was fat. When he couldn't get an erection, Raniere blamed it on the women in his harem.
'SMALLVILLE' ACTRESS ALLISON MACK ARRESTED FOR ALLEGED SEX CULT INVOLVEMENT
One former harem member said that this was a psychological game he played.
"She was the Tom Cruise of NXIVM."
"…if one woman is having an issue, it hurts Keith, and if he's hurting, you're hurting," the member said. "So if you do something he doesn't like, you get an army of women, sister wives, coming after you. You get ostracized. No one wants to socialize with you unless you get back in line."
By 2009, Raniere was reportedly trying to replicate the outreach tactics of Scientology and wanted attractive people to be the face of the company.
"The group's leaders were studying Scientology and saying they wanted to be more like them — more visually appealing, more streamlined, more like the cool kids," a former member close to the cult leader told The Hollywood Reporter.
"And they wanted people who were attractive and compelling; that's why they went after people like Allison Mack," Rick Ross, a so-called cult deprogrammer told the magazine. "She was the Tom Cruise of NXIVM."
Mack was billed as an enthusiastic recruiter who even got her parents to take Jness classes. Mack would contend in the meetings that she only wanted "ethical" people on her team and wanted to clarify some of the "bad information" out there. And if you called NXIVM a cult, you were cut off from her life.
'SMALLVILLE' STAR KRISTIN KREUK DENIES RECRUITING 'SEX SLAVES' TO CONTROVERSIAL CULT NXIVM
"Her personality [increasingly] turned inside out," a former employee told the magazine. Mack would go on to keep a small circle around her as she began to lose friends over the cult. She reportedly bought a house in Clifton Park, N.Y., near NXIVM headquarters.
When Mack's time at "Smallville" winded down, her closeness with Raniere increased.
"I took one look at Allison, and I knew she was involved romantically and sexually with Keith," a former member who ran into Mack in 2010 told the magazine. "She had a gray pallor that was common to Keith's women because they all start to get a little sickly. I know I did. They drop weight. Their heads get too big for their bodies so they become bobble heads. It's scary-looking."
Mack's increased presence at the Albany headquarters turned out to be vitally important. She started to move into Raniere's inner circle when two confidants died and another defected. Mack allegedly started to run the group's sex cult structure – Dominus Obsequious Sororium, or Master Over Slave Women.
Mack allegedly had as many as 50 slaves in her group and was running it with "brutal efficiency."
"These slaves said Mack was incredibly intimidating, cruel and punitive," a woman with knowledge of the group told the magazine, adding that the slaves told her that Mack blackmailed them into sleeping with Raniere.
Raniere and Mack are both facing charges and are set to have a status conference on June 12. Raniere is being held at the Metropolitan Detention Center in Brooklyn, while Mack was released from federal custody on $5 million bail. She is currently living with her parents in California and, as a condition of her bail, is to have no connection with any current or former NXIVM members and is monitored by an electronic bracelet.
Their trial start date is set for Oct. 1.
Evidence in the case against the pair is now expected to include victims of sex trafficking, forced labor, human smuggling and alien harboring, according to the New York Post.