Singer Etta James Under Sedation at California Hospital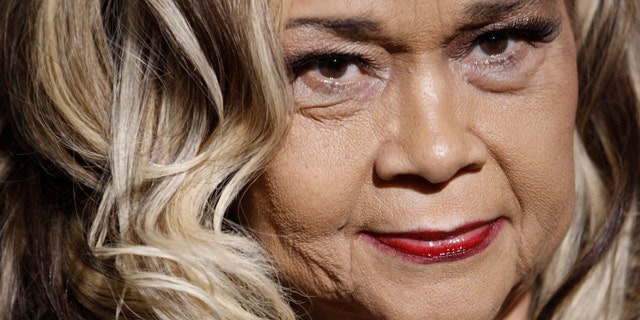 RIVERSIDE, Calif. – Legendary songstress Etta James, best known for the ballad "At Last," was under sedation Saturday after being hospitalized for breathing difficulties, her son said.
Donto James said her family will hold a small Christmas celebration in her hospital room Sunday if she is weaned off sedation, the Los Angeles Times reported.
She will remain in the Riverside, Calif., hospital for several days before doctors determine whether she can return home.
James, 73, was hospitalized Wednesday and put on a breathing apparatus, according to Entertainment Weekly. She is in the final stages of her battle with incurable leukemia and also suffers from dementia and Hepatitis C.
"She is still fighting," Donto James said. "That's the thing, my mother is still fighting."