Sinead O'Connor Ends Fourth Marriage After 16 Days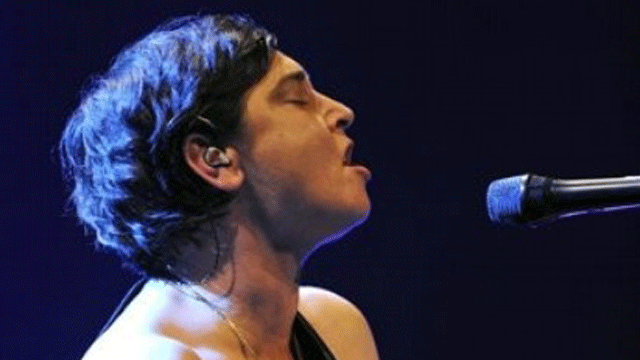 Nothing compares 2 ... who?
Irish songstress Sinead O'Connor ended her marriage to her fourth husband after just 16 days, she announced on her website.
The controversial singer wed boyfriend Barry Herridge in the back of a pink Cadillac in Las Vegas on Dec. 8 -- her 45th birthday.
But less than three weeks later O'Connor announced that the couple had split "amicably" because "there was intense pressure placed upon him by certain people in his life, not to be involved with me."
"Within 3 hours of the ceremony being over the marriage was kyboshed by the behaviour of certain people in my husband's life," she wrote on sineadoconnor.com. "And also by a bit of a wild ride i took us on looking for a bit of a smoke of weed for me wedding night as I don't drink."
"My husband was enormously wounded and very badly effected by that experience and also by the attitude of those close to him toward our marriage," she explained.
O'Connor admitted that the pair "made a mistake rushing into getting married," and added that her husband, who she called a "wonderful man" who she loved very much, had been "terribly unhappy."
"I have therefore ended the marriage," she said. "I think he is too nice to do so. And too nice to trap."
She confirmed that the marriage lasted 16 days and they only lived together for seven of those days until Christmas Eve.
"Meanwhile I intend to get on with being fully me," she continued. "With never an apology for ANY part if being FULLY ME. No matter what. I am a 21st century full woman and proud of living it. Please pray for my lovely husband to be ok and do not worry about me as I have had plenty of practice in these matters."
The singer divorced third husband Steve Cooney earlier this year.
After their split, O'Connor took to her blog to vent her sexual frustrations and appeal for a new lover.
She was previously married to music producer John Reynolds and journalist Nicholas Sommerlad and has four children.
O'Connor is best known for her smash hit '80s single "Nothing Compares 2 U," which was written by Prince.