Simon Cowell Says He Is Leaving 'American Idol'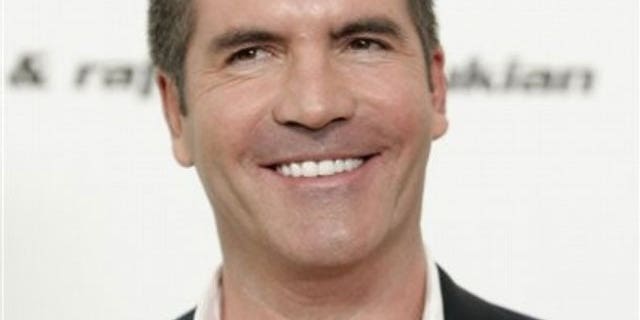 Simon Cowell has officially announced that this is his final season of "American Idol."
Cowell says he will instead serve as executive producer and judge on the American version of his hit UK show "The X-Factor," which will begin filming in 2011. The show will run on the Fox Network.
"I'm thrilled that we have put a date on the launch of the U.S. version of 'The X Factor' and delighted to be continuing to work with Fox," Cowell said via statement. "We have a fantastic relationship, a great team and are all very excited about this.
"We have had a very successful relationship with Simon Cowell for many years," says Mike Darnell, President of Alternative Entertainment, Fox Broadcasting Company. "And we're absolutely delighted to continue our relationship with him. 'The X Factor' has been a massive success around the world, and we can't wait to bring it to the U.S. in 2011.'"
"There's been a lot of speculation partly because we didn't have an agreement. We reached an agreement at half past 10 this morning. Where we have come to is 'X Factor' will launch in 2011 with me judging and producing the show. So this will be my last season on 'American Idol,'" Cowell said at a press event in Los Angeles Monday, Deadline.com reported.
The announcement comes a day before the ratings juggernaut begins its ninth season. Talk show host and comedian Ellen DeGeneres will debut Tuesday as the fourth judge, replacing Paula Abdul. Producer Kara DioGuardi joined the judging panel last season to mixed reviews.
But Cowell, with his caustic commentary, has long been seen as the big star of "Idol."
Late last week, fellow judge Randy Jackson said he was skeptical of talk that Cowell would leave his signature show.
"Until I really hear it from him, I'm not going to believe any rumors or believe anything," Jackson told MTV.com Friday. "There's so many rumors and speculation about everything going on."
Fellow judge Kara DioGuardi told FoxNews.com's Pop Tarts before the announcement that it would be difficult to go on without Cowell.
"I really hope that is just a rumor, he's amazing. I was a fan before I was on the show and I just hope he stays on 'Idol' for as long as it lasts," she said.
Cowell said it would have been difficult for him to do both shows. While he makes a reported $36 million a year to be on "American Idol," he owns "The X Factor" and could make much more if the show takes off.
"I was offered a lot of money to stay on," Cowell said. "But that wasn't the reason behind it. I wanted to do something different. I wanted a new challenge."
Peter Price, chairman of the Fox Broadcasting Co., would not speculate on possible replacements for Cowell.
"We have to take our time on that," Price said. "We have to make sure the chemistry of the judges is as good as it can be."
Cowell said he didn't want to leave "American Idol" at a time when it was fading in the ratings.
"You want to leave on a high," he said. "I'm very proud of what the show has achieved."
FoxNews.com's Hollie McKay, NewsCore and The Associated Press contributed to this report.