Should Stallone's new movie 'Bullet to the Head' have had its title changed post-Newtown?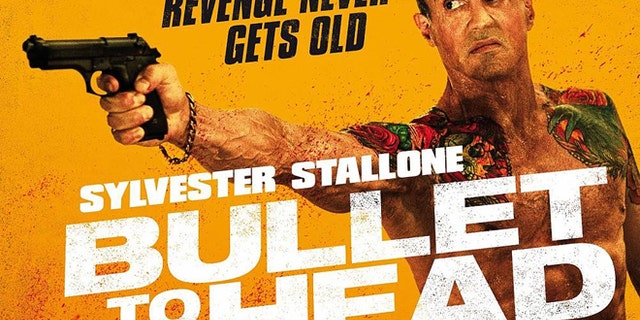 LOS ANGELES – Sylvester Stallone's latest film, "Bullet to the Head" is taking on some criticism, with some wondering if the name should have been changed in aftermath of the Sandy Hook tragedy.
Pop Tarts reached out to several industry insiders, and to the best of their knowledge, there were no attempts to tweak the jarring title.
One reason? It may have been too late.
Marketing materials for "Bullet to the Head" started appearing last year, with official posters popping around the web more than a month before the Sandy Hook massacre, in which 26 people, including 20 children, were gunned down. Branding expert and author Dan Schawbel said the horse was already out of the barn.
"There's been too much investment in the brand, through advertising and PR, and it would hurt the movie's success," he explained. "I think people will look past the title and be understanding of the situation since it was planned before the travesty."
Marketing guru and CEO of Geek Factory, Peter Shankman, simply noted that "sadly, we live in the United States of Short Attention Span Theatre," saying the film's title would likely have little impact on its box office.
Crisis management expert Glenn Selig agreed.
"The fact is most people go to the movies to escape reality. And because there is such a disconnect between the real-world and movie making, except when the event is very recent, the vast majority of people don't see a movie title to be insensitive to Sandy Hook or any other real shooting. They accept that one is fake and one is real," he said. ""It speaks to how difficult it is for Hollywood to be politically correct. The fact that the Sandy Hook shooting is still so recent yet the movie-makers seemingly did not feel compelled to change the title is Exhibit A in the argument that movie-makers play by a separate set of rules."
Reps for Stallone, Warner Bros., and director Walter Hill did not respond to a request for comment for this article. Stallone has, however, been actively promoting the film – which opens Friday.
"I've been very lucky to do this, this is pretty much what people want to see," Stallone said of his career to Fox News at a press junket. "Today, you are lucky there is even still a film business."
"I only have so much time; I don't have the luxury to do four films a year like in the old days. I have to be wise, I don't feel the need to go out and spend three months in the Arctic or somewhere else and be away from my family. Now I primarily focus on the people that have been loyal to me – the audience, and try to give them something they can look forward to," he added. "Something that is a little different to the one that came before it, but not so radically different that they think I am just doing it for myself. Now I look toward entertainment, escapism, and how many bullets are left in the gun. Usually not a lot."
Danielle Jones-Wesley contributed to this report.