Shia LaBeouf's arrests and other controversies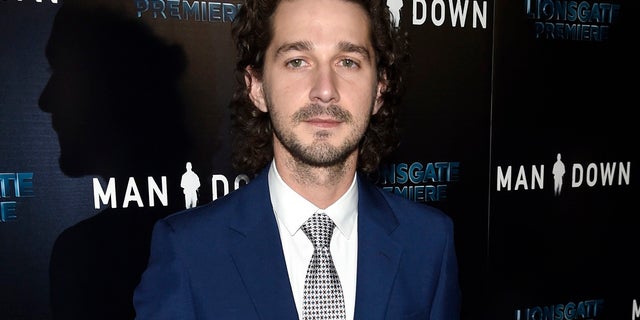 Shia LaBeouf has faced his fair share of arrests and controversies since starring in "Even Stevens" as a teen actor. Here are some of his key controversial moments.
November 2007 arrest
The former child star was arrested after allegedly refusing to leave a Chicago Walgreens while seemingly intoxicated, People reported in December 2007. Though LaBeouf was charged with trespassing, Walgreens declined to press charges, the report said.
LaBeouf later called the incident "complete and utter insanity" and "a mistake I'm still completely embarrassed about."
March 2008 warrant
LaBeouf was ticketed for unlawful smoking while on a sidewalk in February 2008 in Burbank, Calif., and a bench warrant was issued after the actor didn't attend a hearing, the Los Angeles Times reported. LaBeouf's attorney was in court one day later, and pleaded not guilty for his client. The charge was dropped and LaBeouf was fined $500, the report said.
July 2008 DUI arrest
LaBeouf was involved in an early morning crash in California in which he injured his hand. Police arrested him on a drunken driving charge. Authorities said the actor wasn't at fault, as another driver had run a red light.
In September 2008 a spokeswoman for the prosecutor's office said that there wasn't enough evidence to charge LaBeouf.
SHIA LABEOUF APOLOGIZES FOLLOWING RACIAL RANT DIRECTED AT POLICE OFFICER
2011 bar fights
LaBeouf was reportedly punched in the face by a man at a bar in Sherman Oaks, Calif., in February 2011. Police handcuffed both men, who each decided not to press charges, the Hollywood Reporter said. In October 2011, LaBeouf was struck by a man on a sidewalk in Vancouver, Canada. The man and Shia earlier may have "got into it" in a bar, TMZ reported.
Alleged rape comes to light, 2014
LaBeouf told Dazed and Confused magazine in its Winter 2014 issue that a woman raped him at his #IAMSORRY performance art show in Los Angeles in February 2014, where guests could meet him on an individual basis.
"One woman who came with her boyfriend, who was outside the door when this happened, whipped my legs for ten minutes and then stripped my clothing and proceeded to rape me," LaBeouf recalled. He claimed the woman "walked out with disheveled hair and smudged lipstick."
"As soon as we were aware of the incident starting to occur, we put a stop to it and ensured that the woman left," LaBeouf's collaborators Luke Turner and Nastja Säde Rönkkö tweeted in early December 2014.
February 2014 paper bag incident
LaBeouf made headlines for when he walked out of a Berlin Film Festival news conference for "Nymphomaniac Volume I." At the film's premiere, he wore a tuxedo - plus a paper bag on his head. The bag had openings for his eyes and featured the words "I am not famous anymore."
June 2014 arrest
LaBeouf was watching a performance of the musical "Cabaret" at a New York City theater when he began to smoke cigarettes, yell at actors, and swear at security guards, according to court papers.
He had faced multiple charges, and would eventually plead guilty to disorderly conduct in November 2014 in a deal with no jail time or probation. A prosecutor said the deal was made because the star had "been in continuous treatment since his arrest."
October 2015 arrest
LaBeouf was in Austin, Texas, in October 2015 when he was arrested in the city's Sixth Street district for public intoxication around 7:30 p.m., Austin police said. He was booked into jail and released on his own recognizance.
"Obviously he gets arrested a lot, he came down here, he acted up and APD doesn't put up with that," Ben Blake, who saw the actor's arrest, told KXAN. "So he got what he got, you know?"
"He Will Not Divide Us" project launch and arrest, January 2017
LaBeouf's live stream project at the Museum of the Moving Image, called "He Will Not Divide Us," began on January 20, the day of President Donald Trump's inauguration. It invited participants to say "He Will Not Divide Us" in front of a camera set up outside.
LaBeouf was arrested outside the museum on January 25. He had yanked a man's scarf, scratching his face in the process, and also shoved him, according to authorities. Assault and harassment charges were later dropped, the New York Post reported.
The museum shut down the project on Feb. 10, saying that it "resulted in an unexpectedly volatile situation and serious public safety hazards." The installation was moved to Albuquerque, N.M., where it was vandalized, and was eventually taken on by the Foundation for Art and Creative Technology in Liverpool, the project website says.
April 2017 incident
Video showed LaBeouf yelling at bartender David Bernstein and calling him "racist," according to the Hollywood Reporter. Bernstein had reportedly refused to serve the actor alcohol.
Bernstein later sued LaBeouf. LaBeouf's lawyer has argued that LaBeouf's comments were free speech.
July 2017 arrest
LaBeouf was arrested early July 8 in Savannah, Ga. At about 4 a.m. that day, LaBeouf had asked a police officer and bystander at an intersection for a cigarette, Savannah-Chatham Metropolitan police said.
"When LaBeouf wasn't given a cigarette, he became disorderly, using profanities and vulgar language in front of the women and children present," authorities wrote. "He was told to leave the area and refused, becoming aggressive toward the officer."
LaBeouf fled to a hotel when the officer tried to arrest him, and he was taken into custody in the lobby, police said.
At a police station, LaBeouf was caught on camera telling a black police officer that he was "going straight to hell, straight to hell, bro." LaBeouf later said the man would go to hell "because he's a black man."
In a statement posted to Twitter, LaBeouf said, "I am deeply ashamed of my behavior and make no excuses for it."
LaBeouf appeared before a Recorder's Court judge on Oct. 19, 2017. He pleaded guilty to a misdemeanor charge of obstruction and was given one-year probation minus time served. He also pleaded no contest to a charge of disorderly conduct. Prosecutors dropped a charge of public drunkenness.
His plea deal also required anger management counseling and he was ordered to complete a drug and alcohol evaluation.
The Associated Press contributed to this report.