Sharon Stone sued for failing to show up for talking tour last year in Ecuador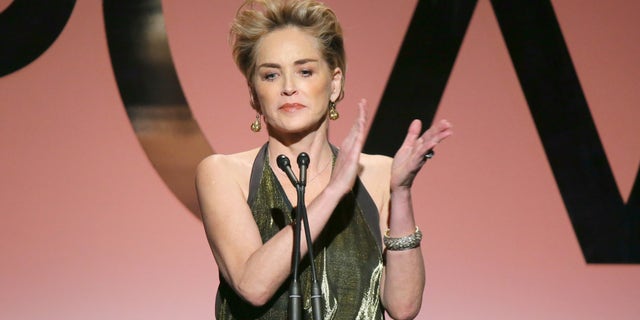 Sharon Stone has been sued by a Brooklyn-based public relations agency for failing to appear in Ecuador as part of speaking tour about oil contamination in the Amazon.
According to the NY Daily News, the PR agency MCSquared filed a breach of contract lawsuit in Brooklyn Federal Court claiming it paid $275,000 to American Program Bureau, a Massachusetts booking agency, and an additional $77,400 "to accommodate Stone's diva-like requests."
Stone was scheduled to make a three-day talking tour in the South American country in April 2014, but she fell ill and hospitalized in Brazil for an unspecified illness just days before.
The 56-year-old actress was forced to cancel the trip to Ecuador, which included flying to the Amazon jungle in the Orellana Province and meeting with Ecuador's president and vice president to talk about the contamination and raise awareness about environmental issues.
Now, MCSquared has claimed in the lawsuit that neither "American Program Bureau nor Stone has refunded MCS the $275,000."
According to the suit, the "Basic Instinct" actress demanded first-class airline tickets, luxury hotel suites, hair and makeup for the events and personal guides.
MCSquared acknowledged in the suit that there was only an oral agreement between all parties, adding that the entire incident forced Ecuador to not renew its multi-million contract because it did not have a replacement celebrity for the talks.
Neither Stone nor the booking agency have commented on the lawsuit.
Like us on Facebook
Follow us on Twitter & Instagram