Sharon Osbourne slams Ashton Kutcher: He had a 'bad attitude'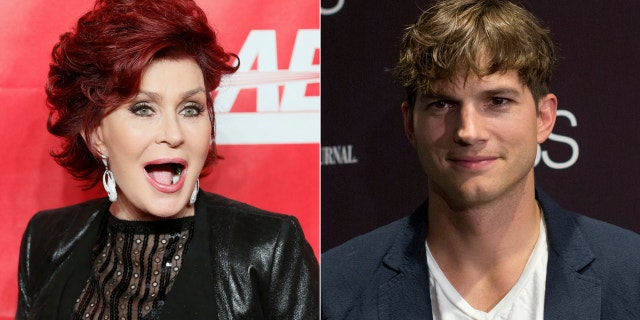 NEWYou can now listen to Fox News articles!
Sharon Osbourne revealed this week she didn't get along with Ashton Kutcher when he appeared on "The Talk" because of his "bad attitude."
Osbourne said on "Larry King Now" there were a "couple of meanies" that appeared on the CBS show, but the one that specifically stood out was Kutcher.
"I didn't get on with one guy, that Ashton Kutcher," Osbourne, 65, said. "Didn't get on with him at all."
When host Larry King asked why, Osbourne said it was Kutcher's "bad attitude" that rubbed her the wrong way. She took partial blame for the interview starting off badly because she got the "Ranch" actor's name wrong.
"I got his name wrong so he was pissed. And he comes on with an attitude," Osbourne recalled.
"He goes, 'What have you done in this industry?' And I was like, 'Kid, don't start with me because I'm going to eat you up, s--- you out.' I was just like, 'You don't know what you're dealing with kid,'" she added.
Osbourne's career began as a manager for musicians, including Ozzy Osbourne, who she later married. The couple starred in a reality show "The Osbournes" before she became a judge on British talent show "The X Factor" and a host on "The Talk."
This isn't the first time Osbourne has been outspoken about a celebrity. Osbourne criticized Kim Kardashian and her family in a previous interview with The Telegraph. She said Kardashian was "being a ho" and not a feminist by showing her body off.
"Those girls live off their bodies, half of L.A. has been through them and everything they do from the sex tape to the plastic see-through dresses and the gym wear is about sex, not female progress," Osbourne said in September. "And listen: God bless them. If Kim wants to show off her body, fine. But that's not feminism, that's being a ho. And there's nothing wrong with being a ho, but always remember what you are."
Osbourne later said she was misquoted, but said she stood by what she said. Kardashian called Osbourne "ridiculous."