Shakira, Cristiano Ronaldo Break Social Media Records, Join Guinness World Record Book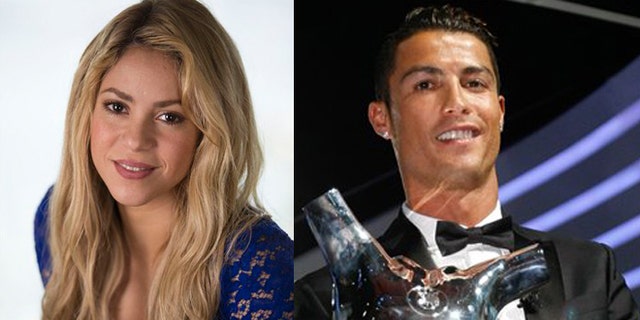 Colombian singer Shakira officially hit the record books – she is one of the new inductees to the 2015 version of the famed record book after overtaking Rihanna as the most 'liked' person on Facebook in April.
Shakira, who is expecting her second baby with boyfriend Gerard Pique, broke records again this summer when she became the first person to reach 100 million likes on Facebook.
"Social media and specifically Facebook has helped myself and other artists bridge the gap between the stage and the audience," Shakira said in a press release this summer. "We've been able to create a conversation, where both artists and fans can share with one another their thoughts, achievements, the most important moments of their lives in photographs and videos, and have a real, ongoing dialogue."
According to a report by Spanish newspaper El Mundo, the singer's parents William Mebarak and Nidia Ripoll confirmed that Shakira and Pique were expecting another boy.
Joining Shakira in the "Guinness World Records 2015 Book" is Portuguese soccer star Cristiano Ronaldo after getting one over his long-standing competitor Lionel Messi for scoring the most Champions League goals in a calendar year.
The Real Madrid striker scored 15 goals between February 13 and December 10, 2013. Off the field, the Ballon d'Or winner also secured the record for most Twitter followers for an athlete with more than 25 million.
This record is not even close to singer Katy Perry's, whose more than 50 million fans on Twitter got secured her the record for most followed person on the social media site.
Pop singer Miley Cyrus also earned the recognition for most searched pop star on the Internet following her particularly shocking year of twerking at the MTV Video Music Awards and her nearly nude "Wrecking Ball" music video.
Other notable entertainment records in the record book include:
Disney's "Frozen" for highest box office firm gross for an animation, Beyonce for fastest-selling iTunes album, Academy Award-winning starlet Jennifer Lawrence for highest-grossing action movie heroine, and Eminem for most words in a hit single.
Also Saul "Canelo" Alvarez's September fight against the un-beaten Floyd "Money" Mayweather Jr. was the highest selling pay-per-view boxing match of all time, raking in a staggering $150 million.
The new Guinness World Records book comes out Sept. 11.
Follow us on twitter.com/foxnewslatino
Like us at facebook.com/foxnewslatino