Seth Rogen slammed for trying to get Costco to stop selling conservative writer's book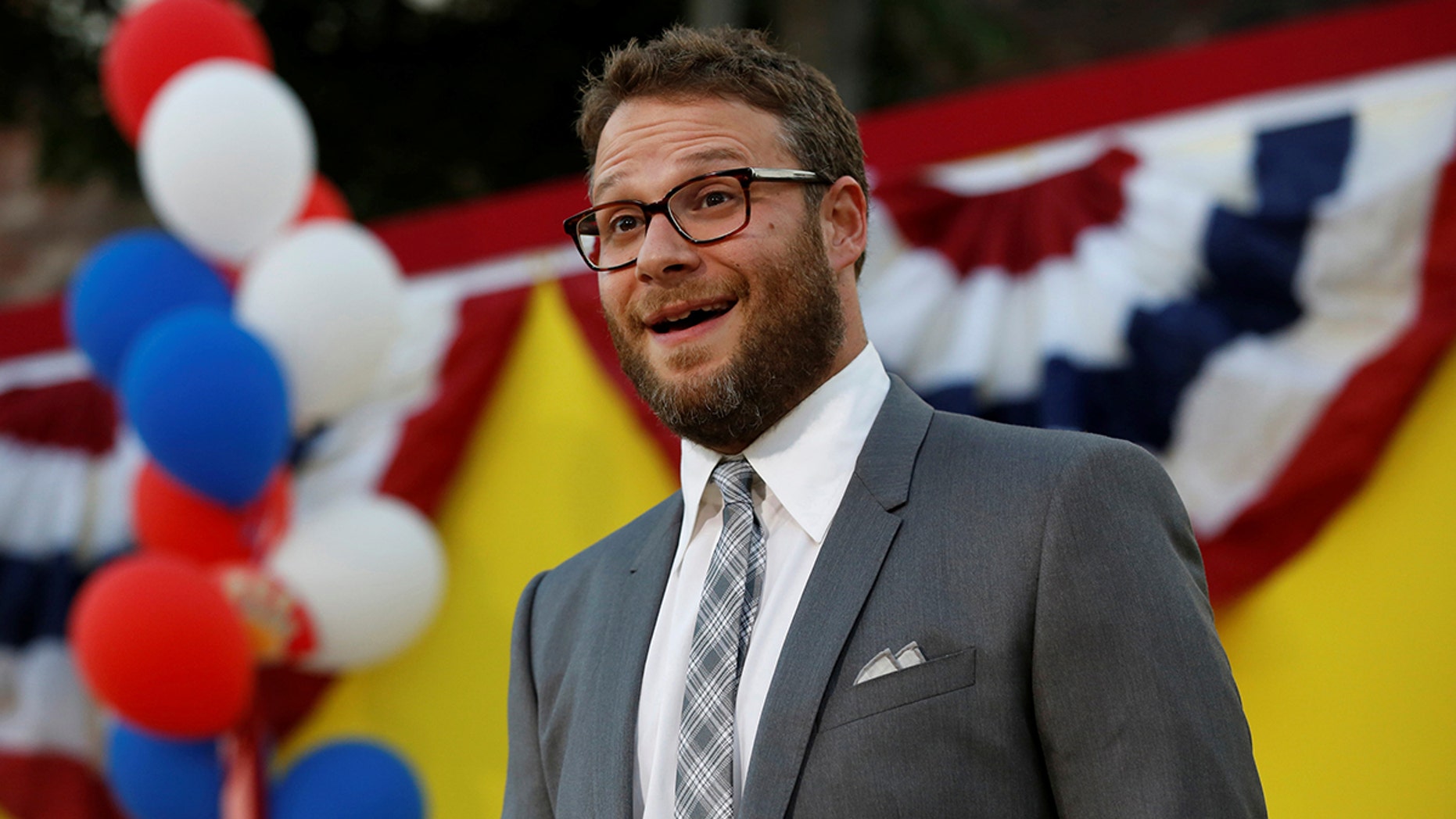 Actor Seth Rogen was slammed on Monday for a tweet he sent two months ago trying to get Costco to stop selling a book written by a conservative writer.
"The Big Lie" by Dinesh D'Souza claims to expose the "Nazi roots of the American left," but Rogen took to Twitter on Aug. 13 to ask Costco, "Why do you sell books that compare left wing people like me to Nazis?"
Liberal writer Kurt Eichenwald even defended D'Souza, calling him a "liar" who has free speech rights to "spin his drivel."
Rogen responded, "I'm not saying they ban him or imprison him or fire him from whatever his job is. Just surprised they sell his sh-- next to tubs of yogurt."
D'Souza quickly responded himself, "Don't call a book sh-- without reading it. If you do, I'd honestly like you to tell me what I got wrong."
The two-month old tweet gained attention on Monday when media analyst Mark Dice chimed in, "Look at this Hollywood Libtard acting like a Nazi trying to get a book banned. What's next Seth? Burning them?" Dice's comment resulted in his loyal followers poking fun at the "Knocked Up" actor, and has been retweeted and liked over 3,000 times.
"He's upset at being compared to a Nazi but has no problem comparing right wing people Nazis," one user wrote, while another said, "Because Seth Rogan [sic] left wingers are socialists. The Nazis were socialists. You see the connection?"
Dice's presumably conservative followers piled on, with one writing, "He hasn't read the book! They all run their mouths without a clue. Hollyweirds think normal people think like them. No we think for ourselves," and another saying, Rogen "should probably stick to smoking pot and making unfunny movies. Leave the political commentary to the professionals."
Rogen is an outspoken liberal who offers his opinions via Twitter on a regular basis. On Monday he retweeted a photo mocking Stephen Bannon and defended women accusing movie mogul Harvey Weinstein of sexual harassment over the weekend.
"I believe all the women coming forward about Harvey Weinstein's sexual harassment. It takes bravery to do so," Rogen wrote.
Rogen's representatives did not immediate respond to request for comment.