Selena Gomez Says Her Film Showing At Sundance Was An Escape From 'Everyday Madness'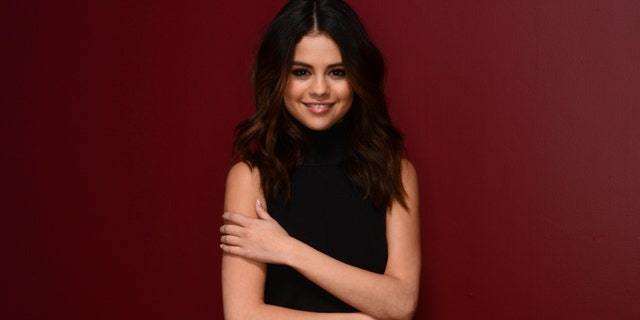 PARK CITY, Utah (AP) – Selena Gomez says working on her film "Rudderless" that's debuting at Sundance — and even dodging paparazzi at the indie film festival — has been an escape from "the everyday madness that I've got to go through."
"I could just wear my own clothes and not have to worry about anything and just be with these cool people," Gomez said in an interview Monday alongside actor-turned-director William H. Macy and the film's star, Billy Crudup.
Macy picked Gomez for a small part in his music-filled directorial debut after seeing her in "Spring Breakers" last year.
"I was stoked," Gomez said. "I was about to go on tour and I knew it was going to be a year long. I kind of get this panic attack when I know I'm not going to be on a set for a year. Just because I do love both a lot."
So the panic attacks subsided after stepping on set with the cast that includes Anton Yelchin, Felicity Huffman and Laurence Fishburne? "Yeah, what does that say about me actually?" Gomez said, laughing. "That's exactly what happened. It felt good. It felt like I got to be just in that world and kind of step out of it all."
The film revolves around a father who discovers his son's musical talents — and then some of his own musicality — after his son's death.
When asked when Gomez found her musical talent, she said, "I don't think I have yet."
Gomez then added: "No, I'm actually serious," as Crudup laughed next to her. "''I started music when I was 14. And I had like four Number 1 club songs before I was even allowed in a club. So I think that journey still kind of is happening for me. . I've never really had the opportunity to share a lot of that side of myself through lyrical content. So that's stuff that I get to explore later."
"Rudderless" is set to premiere Friday as the festival's closing night film.
Follow us on twitter.com/foxnewslatino
Like us at facebook.com/foxnewslatino