Security Measures for Beyonce's Baby Prevent New Dad From Seeing Premature Twins at Hospital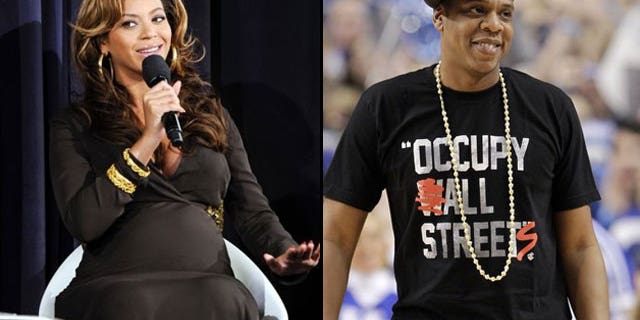 She's not even two days old, but Beyonce and Jay-Z's new baby girl is already proving to be a diva thanks to the over-the-top security measures afforded to her famous parents at the Manhattan hospital where she was born.
To accommodate the influential couple's demand for privacy at Lenox Hill Hospital, other new and expecting parents said they were essentially put on "lockdown" and even booted out of the neonatal intensive care unit (NICU) -- on the same floor as Beyonce's delivery "suite" -- so the pampered songstress and her party could come and go unencumbered.
"They just used the hospital like it was their own and nobody else mattered," raged new dad Neil Coulon, whose efforts to see his premature, newborn twins in the NICU were disrupted by the birth of little Blue Ivy Carter.
"They locked us into the NICU and would say, 'You can't come out to the hallway for the next 20 minutes.' When I finally was able to go back out, I went to the waiting room and they'd ushered my family downstairs!"
Beyonce, 30, and 42-year-old Jay-Z -- whose real name is Shawn Carter -- welcomed their new princess, Blue Ivy, born by C-section, at the Upper East Side hospital Saturday night.
The baby is reportedly named for her dad's album, "Blueprint" and her mom's favorite number, four -- represented by the Roman numeral IV, or "Ivy."
The drama surrounding Blue Ivy's long-awaited arrival began Friday night, when Beyonce checked in under the name "Ingrid Jackson" and settled into her sixth-floor suite to have the baby.
By Saturday night, Blue Ivy and Beyonce had been moved down to a pad on the fourth floor, where her Grammy-winning mom and rap-legend dad showed her off to friends, the hospital employee said.
A hospital spokeswoman said the hospital has special patient suites and that rooms can be reserved.
She declined to give the cost and said published reports that Jay-Z shelled out $1.3 million for "an entire floor" were exaggerated, but would not say by how much.