Sean Penn speaks out on 'El Chapo' Guzmán interview: 'My article failed'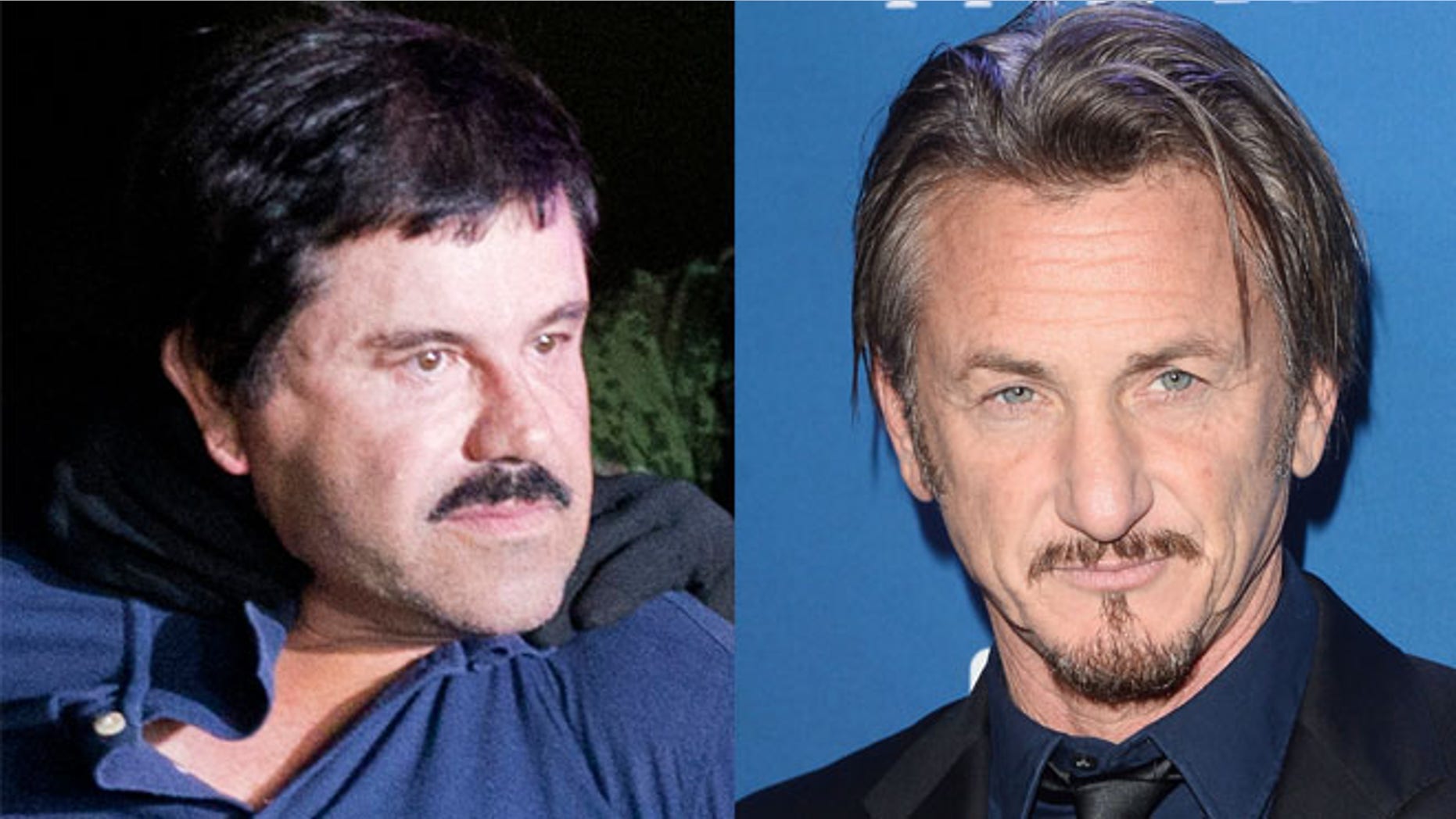 Actor Sean Penn has spoken out for the first time about his controversial interview with recaptured Mexican drug lord Joaquín "El Chapo" Guzmán and the subsequent article in Rolling Stone magazine, saying that he had "a terrible regret" about the whole affair.
In an interview with CBS' "60 Minutes," Penn said that his discussion with Guzmán was meant to begin a conversation about the war on drugs and that he is upset about the coverage it has received following the arrest of the Sinaloa cartel boss.
"I have a regret that the entire discussion about this article ignores its purpose, which was to try to contribute to this discussion about the policy in the War on Drugs," Penn said. "My article failed."
The actor added that he was hoping to focus the drug debate on addiction and the violence that surrounds the drug trade.
"Let's go to the big picture of what we all want. We all want this drug problem to stop. We all want them – the killings in Chicago to stop," Penn said. "We are the consumer. Whether you agree with Sean Penn or not, there is a complicity there. And if you are in the moral right, or on the far left, just as many of your children are doing these drugs ... And how much time have they spent in the last week since this article come [sic] out, talking about that? One percent? I think that'd be generous."
A day after Guzmán was captured; Rolling Stone published an article by Penn, titled "El Chapo Speaks," on Saturday, describing "the secret visit with the most wanted man in the world" in which Mexican actress Kate del Castillo also participated.
Some Mexican officials are saying the interview, conducted in October while Guzmán was on the run, helped open a new line of investigation and eventually led the security forces to the drug lord, who escaped from a maximum-security prison outside Mexico City on July 11.
Penn says the Mexican government released the information about the actor because they wanted him blamed for Guzmán's capture and to encourage the remaining Sinaloa cartel leaders to target him. Penn added that despite these allegations, he is not fearful that his life is in danger.
"Here's the things that we know: We know that the Mexican government ... they were clearly very humiliated by the notion that someone found him before they did," Penn said. "Well, nobody found him before they did. We didn't – we're not smarter than the DEA or the Mexican intelligence. We had a contact upon which we were able to facilitate an invitation."
Penn also defended the criticism from many in the media that he was not a journalist, claiming that he was an experiential journalist who wrote about his experiences and what he saw.
"[Y]ou know, when...'journalists' who want to say that I'm not a journalist – well, I want to see the license that says that they're a journalist," he said.
Both Penn and Rolling Stone have defended allowing Guzmán to review the article before it was published, with publisher Jann Wenner saying "it was a small price to pay" for an exclusive interview with the world's most wanted man.
EFE contributed to this report.