Scene and Herd: Where the stars were and what they were doing at Sundance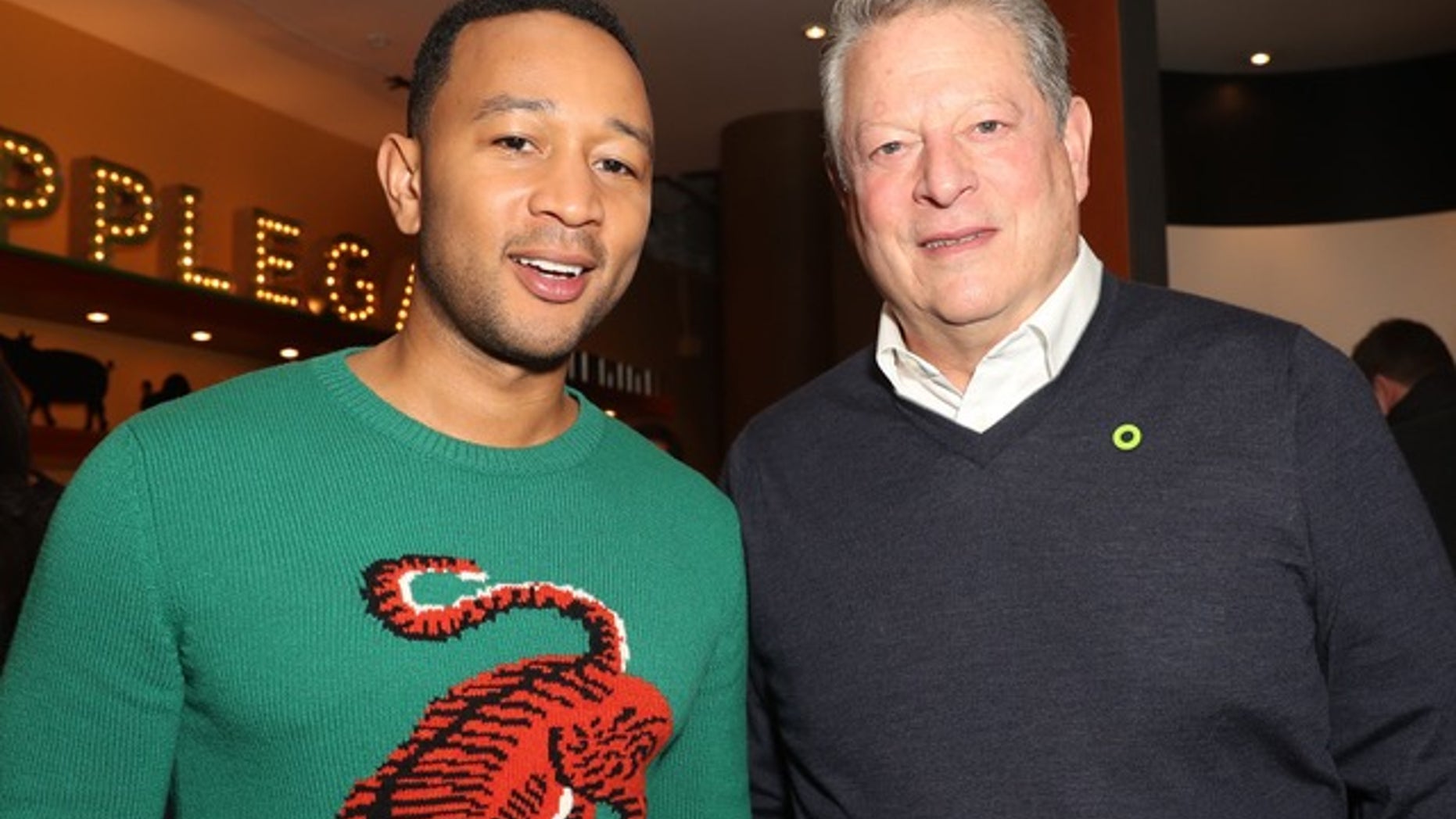 After speaking at the Women's March on Main at the Sundance Film Festival, Chelsea Handler enjoyed herself at the late night pop up, TAO Park City Presented by Tequila Don Julio. Armie Hammer was the first to arrive to the party, while John Legend entered the party with his entourage and headed straight towards the VIP table. Mary J. Blige was also there and partied at a table next to Legend.
Brittany Snow was spotted at the "XYZ Films" cocktail party at the Kia Supper Suite with her pal Paul Wesley to celebrate her film "Bushwick." Elijah Wood also made an appearance to celebrate his movie "I Don't Feel At Home In this World Anymore," while cuddling with his girlfriend Kerry Bishe all night.
Jason Segel enjoyed the food at Applegate's Reel Food Café munching on bacon. Al Gore made an appearance eating vegan pizza while running into John Legend who was at the bacon bar.
Jason Ritter was all smiles at Debbie Durkin's 10th Annual EcoLuxe Lounge, where Christina Milian also stopped by.
Elizabeth Olsen, Jeremy Renner, Taylor Sheridan and Harvey Weinstein partied at the Acura Studio promoting their film, "Wind River." Olsen enjoyed most of the night in a private area chatting with friends and cast mates while Renner stepped outside and posed for pictures with fans.
Connie Britton escaped the cold at the IMDb Studio after she participated in the Women's March on Main. She said it was a little overwhelming marching and was almost brought to tears. Kevin Bacon also popped into the studio.
Matt Bomer celebrated his premiere of "Walking Out" at the PepsiCo's Creators League Studio.
The Stella Artois Filmmaker Lounge celebrated the premiere of "Novitiate" with Dianna Agron. Aubrey Plaza also celebrated her film "Ingrid Goes West" there and Jon Hamm stopped by to congratulate his former co-star.
Alison Brie greeted fans outside The Variety Studio at Sundance and as she went inside she asked where her fiancé "Davey" was, aka Dave Franco. And Jaime King stopped by the Tim Tam bar at the studio, where she took a Polaroid selfie with "Bitch" co-star Jason Ritter to benefit Children's Hospital Los Angeles.
Jon Hamm and Pierce Brosnan were seen at the Sundance TV & The Hollywood Reporter Kick-off party on Main Street.
The cast of "The Little Hours" hit up Chase Sapphire on Main Street to celebrate their premiere. Alison Brie, Dave Franco, Kate Micucci, Aubrey Plaza, Molly Shannon and Adam Pally enjoyed the night hanging out in the VIP area.
Chloe Sevigny attended the Francis Ford Coppola Winery hosted "Golden Exit" party. Analeigh Tipton and Beastie Boys rapper Adam Horovitz, Jason Schwartzman and Mary Louise Parker were just several others who stopped by the party.